CHALLENGE
Create an approachable collection of materials for a science-based eating plan backed by decades of data to make the plan more appealing and achievable as a way of life.
SOLUTION
Everyone knew that the DASH Eating Plan was
a healthy way of life, including the U.S. News
& World Report, who had ranked it as the "best overall diet" for 8 years in a row in an exhaustive study comparing more than 40 diets. Why were so few people using it? The National Heart, Lung, and Blood Institute was armed with 20 years of scientific proof that the DASH eating plan worked to lower blood pressure and get healthy. They came to KINETIK to more effectively persuade consumers to follow the plan and health providers to advocate for its
use with appealing and informative
educational materials.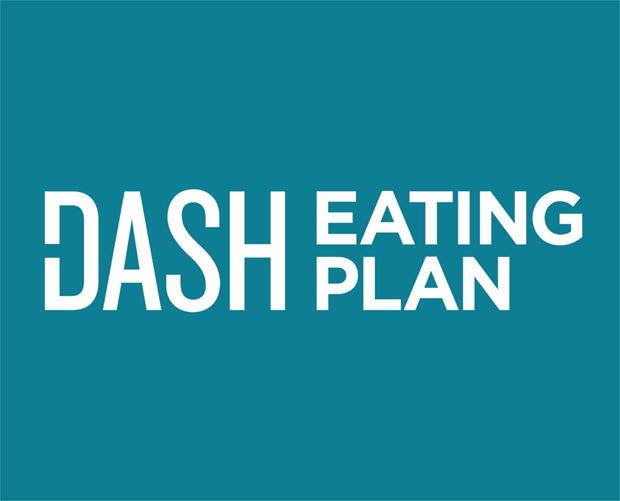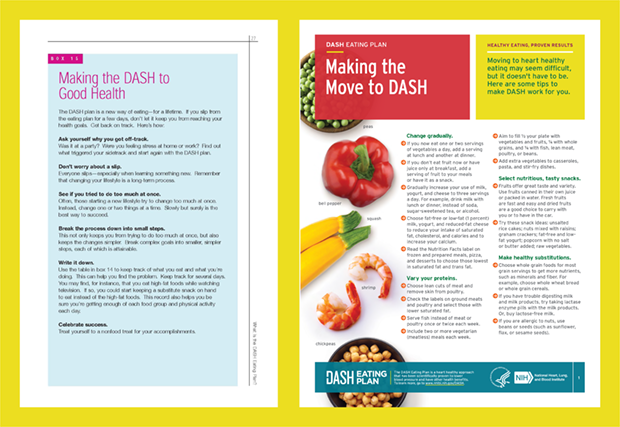 The first step was to completely overhaul the messaging. Keeping the brand equity of DASH but shedding the word "diet" and embracing it as an eating plan shifted the focus from the negative connotations of shortcuts to weight loss to an invitation for a healthier way of life. The tagline "Healthy Eating, Proven Results" kept NHLBI's interest in the science behind the plan while being friendly and action oriented.
All content was rewritten to appeal to a broader audience and to ensure that readers understand that the plan requires no special foods and has no hard-to-follow instructions or recipes. A bold, primary color palette anchors the suite of materials while beautiful photography of food elements and prepared recipes is inviting.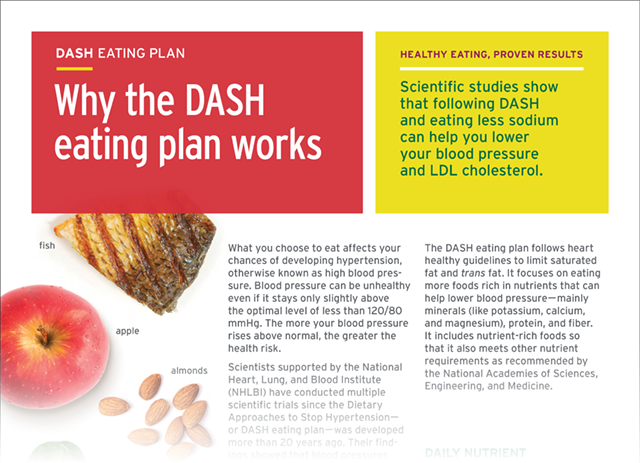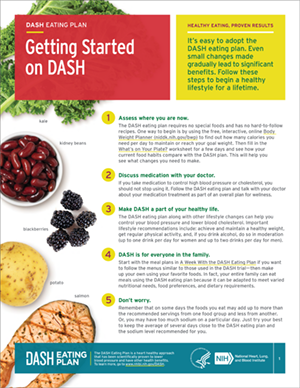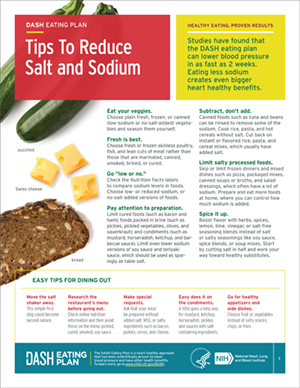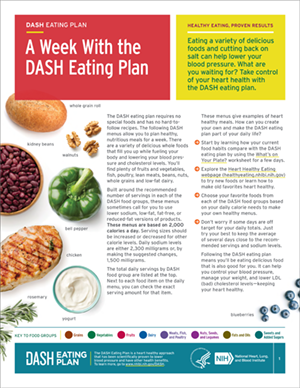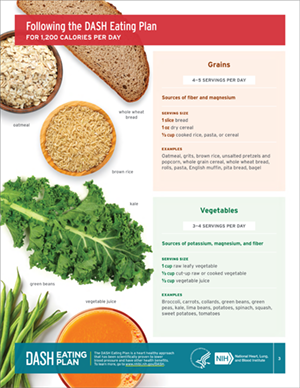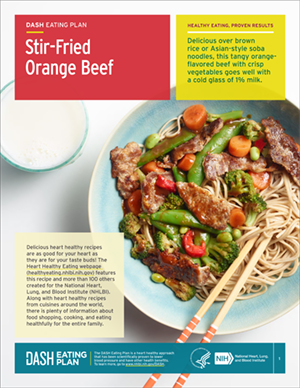 Step-by-step weekly planning guides were created for various daily calorie categories along with delicious, easy-to-prepare recipes. Guides and tip sheets were made for general consumer use as well as for physicians and nutritionists, insurance providers, and health departments and clinics to disseminate. The result is a huge jump in interest and information dissemination and, hopefully, more people adopting a healthy way of life.