CHALLENGE
Create compelling economic reports and companion pieces in multiple media about America's infrastructure funding gap.
SOLUTION
The multi-year Failure to Act series focuses on the economic effect of underfunded infrastructure systems. To launch the comprehensive final report's findings, KINETIK created an animation to highlight the "unseen tax" that each American family loses per year as a result of underinvestment in infrastructure—and what could be gained if the gap were closed.
Building on the story of real-world costs and lost opportunities, KINETIK created a 2-page infographic story starting with the message that the infrastructure funding gap was like paying only half of an overdue bill, ultimately hurting the economy, businesses, workers and families. The infographic served as an executive summary and complementary promotional tool for the final report.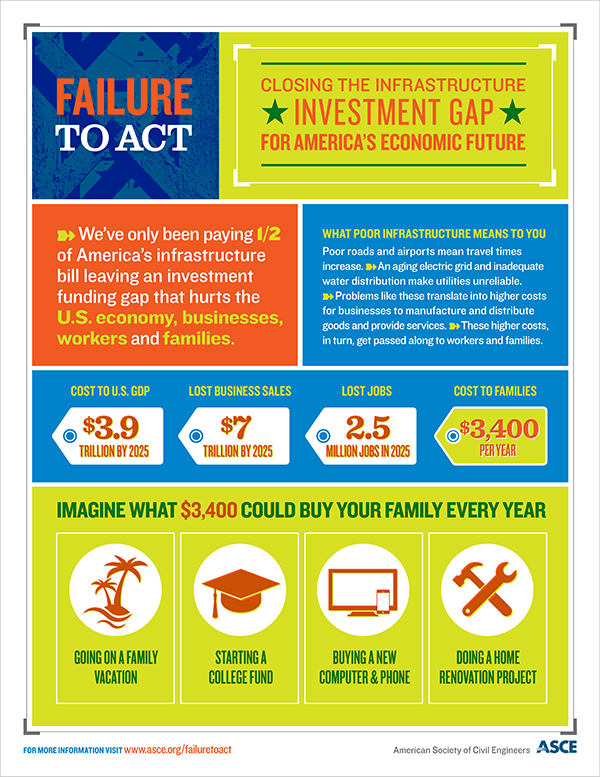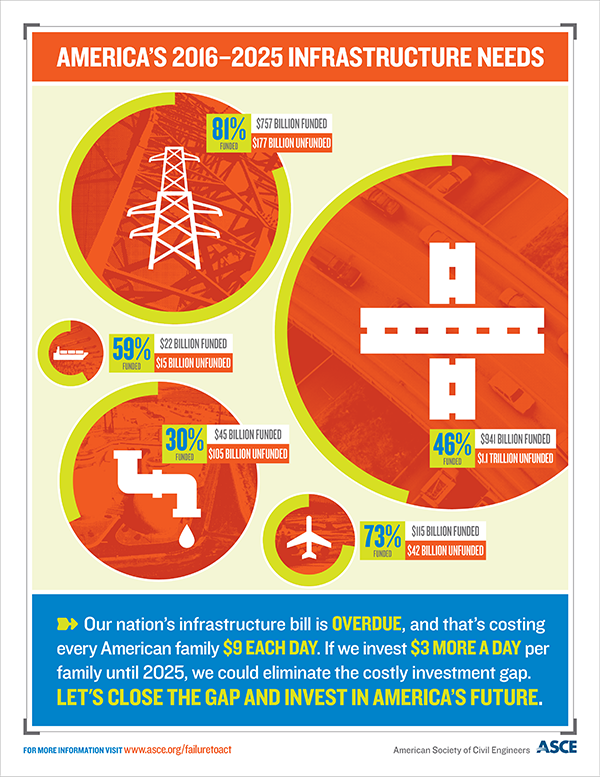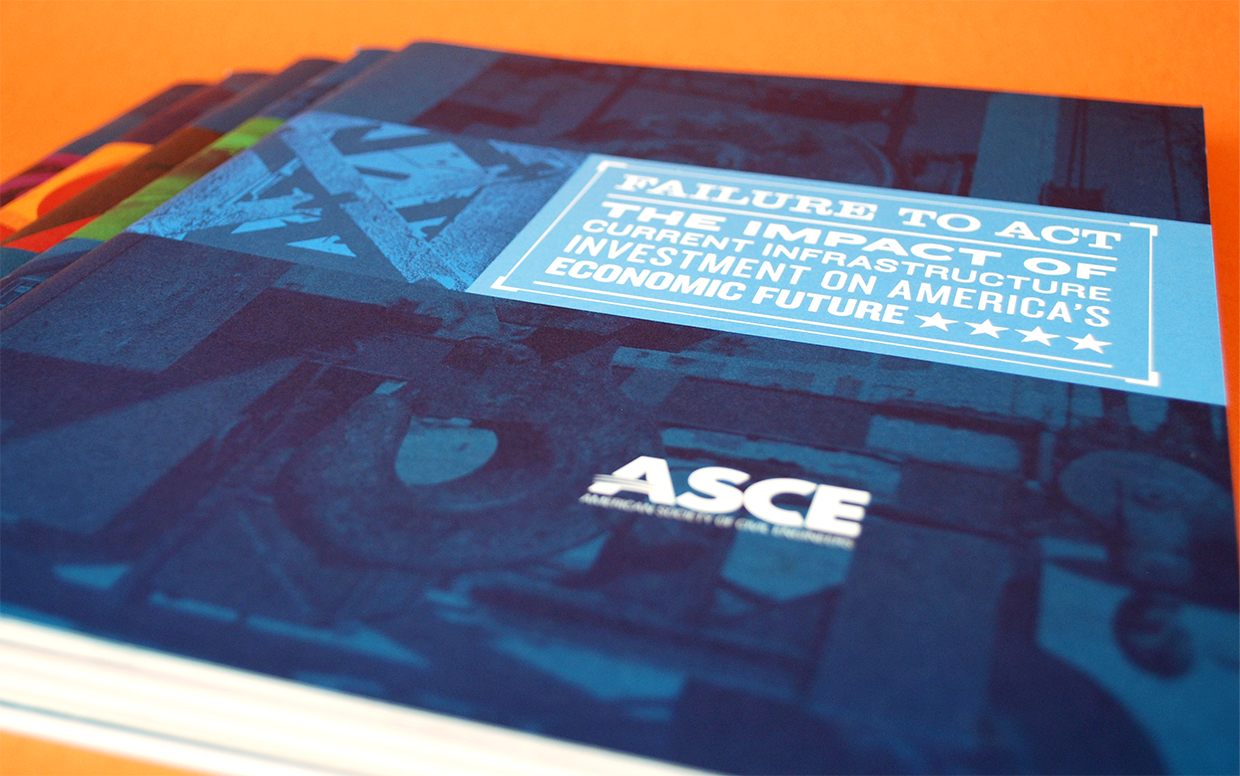 The bold design for the comprehensive print report highlights the overall economic impact of the United States continuing its current trend of inadequate investment in major infrastructure categories. The visual language was created to complement the KINETIK-designed brand for ASCE's major advocacy initiative—the Report Card for America's Infrastructure.
Over many years, KINETIK has designed several hard-hitting, high impact companion pieces to the Report Card to help ASCE advance initiatives advocating for infrastructure funding to close the gap created by persistent underinvestment. An intense color palette conveys a sense of urgency while duotones of infrastructure details spotlight the concern.