CHALLENGE
Develop and implement a captivating brand for Rock Creek Conservancy's second annual gala, Urban Wild.
SOLUTION
KINETIK created a complete campaign—identity, save-the-date, invitation, online and onsite presence—for the highly anticipated follow-up to the Conservancy's inaugural gala.
Meandering 33 miles through the Washington metropolitan areas of DC and Montgomery County, Rock Creek is surrounded by urban development, posing significant ongoing environmental challenges. Rock Creek Conservancy, the only organization solely dedicated to Rock Creek and its parks, fosters education, activism, and on-the-ground efforts to preserve and protect Rock Creek.
The identity merges the urban street grid with photos and silhouettes of the park's wildlife. Flora and fauna blend in an ethereal illustrative treatment, reminding benefactors of the value of protecting and preserving the delicate beauty hidden in the depths of this urban forest.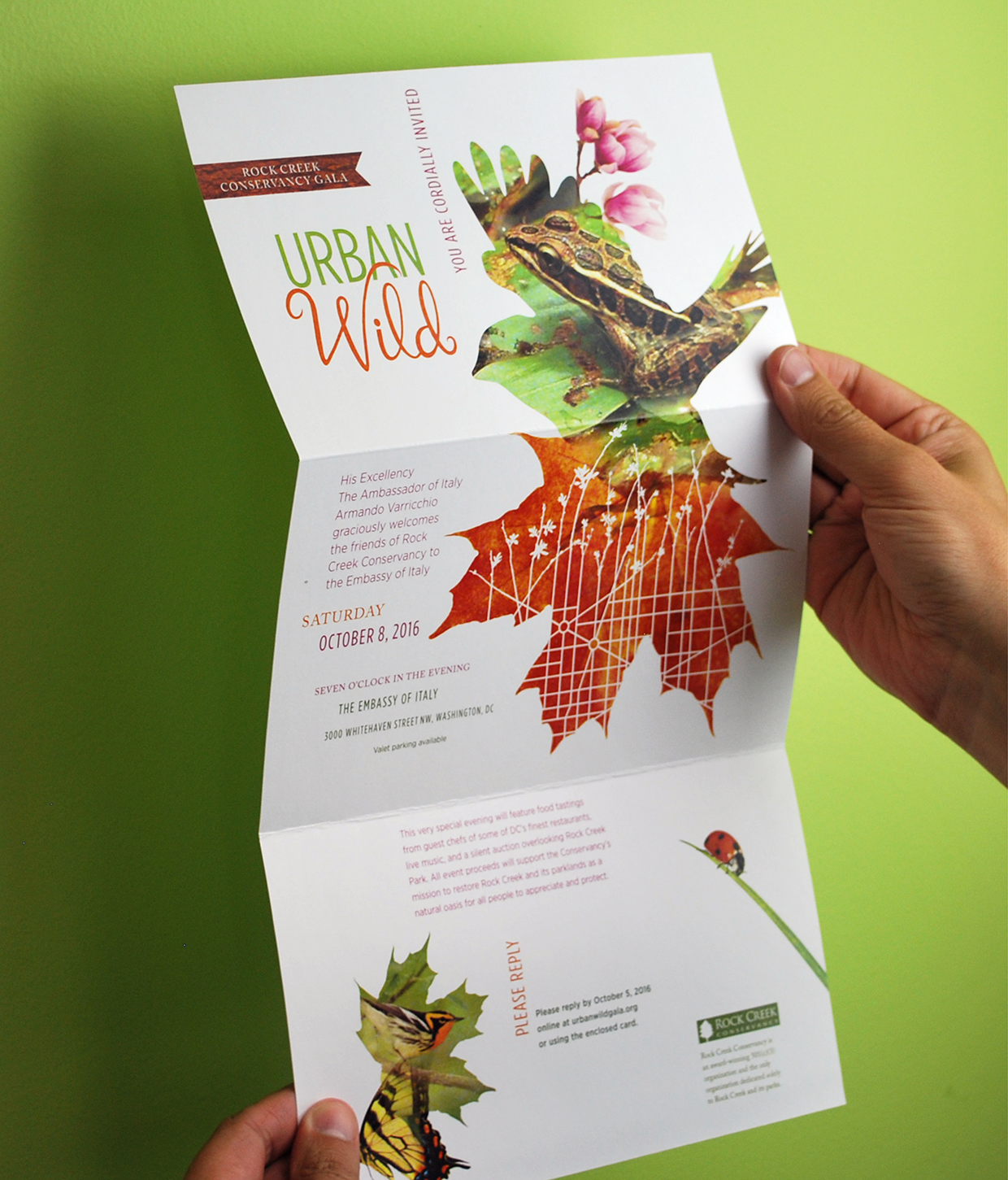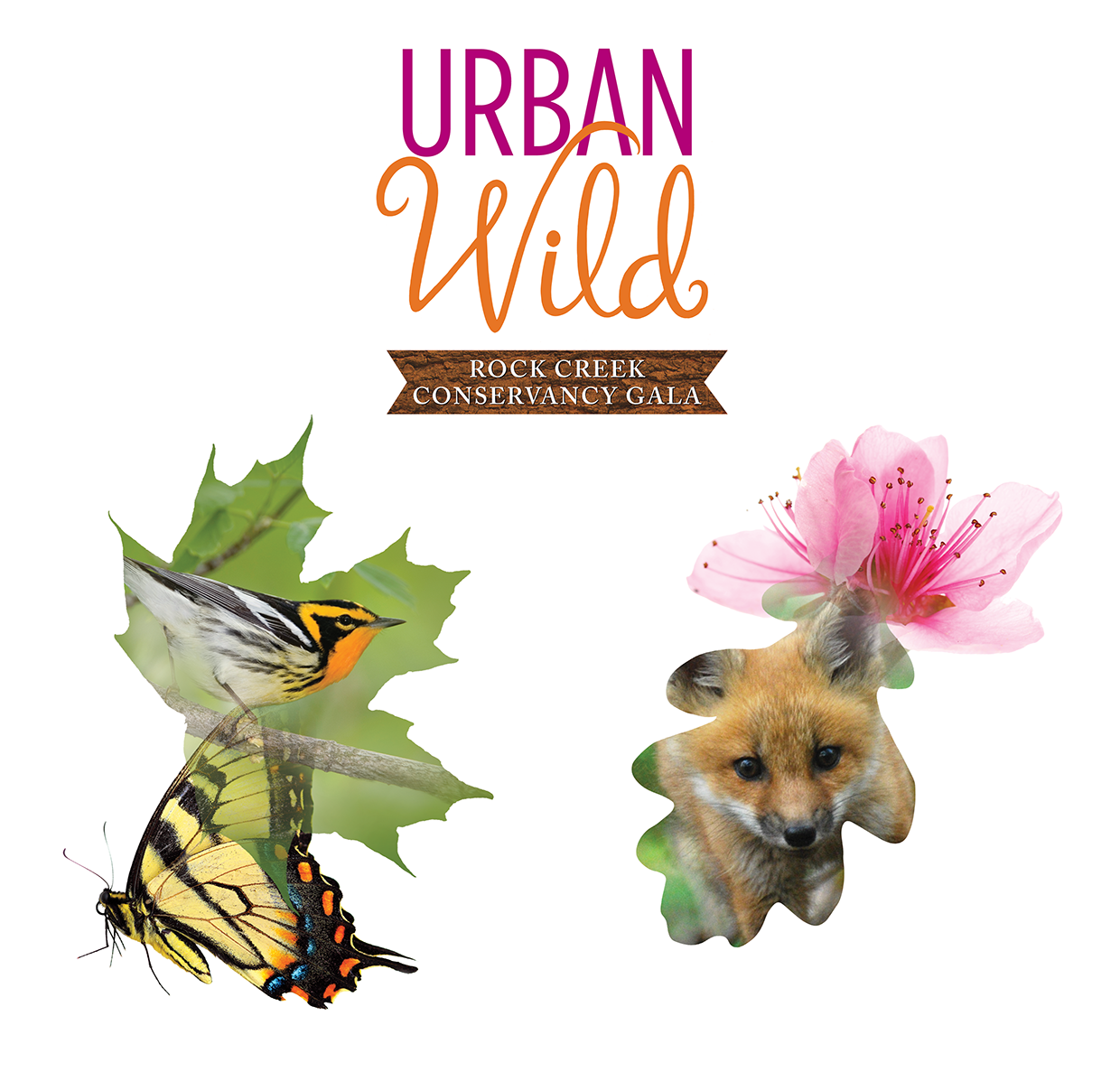 As co-chair of the gala and a member of the Rock Creek Conservancy board of directors, KINETIK principal and creative director Sam Shelton collaborated with the board and staff to develop the gala's theme and special mission of focusing on creating a culture of environmental stewardship, a priority that the Conservancy addresses through community programs and partnerships.
More than 300 attendees and numerous sponsors raised more than $225,000 for the Conservancy at the gala, enabling the organization to provide transformative environmental stewardship experiences and tackle significant conservation projects to improve the overall health of the ecosystem of this treasured parkland.