CHALLENGE
Create comprehensive brand standards and suite of materials for The Ritz-Carlton to use in marketing and on property in hotels and their communities worldwide.
SOLUTION
The Ritz-Carlton boasts 100 years of history and a corporate philosophy founded on impeccable personal service. They needed a refined set of marketing materials to allow all their properties to mirror the vision of inspiring life's most meaningful journeys.
KINETIK created a visual identity to reflect the corporation's new brand voice and applied it to a modular collection of sales collateral. The system allows properties to produce only the pieces that most effectively tell their unique story. Each of the pieces is created to be self-contained as well as work with the other elements of the suite.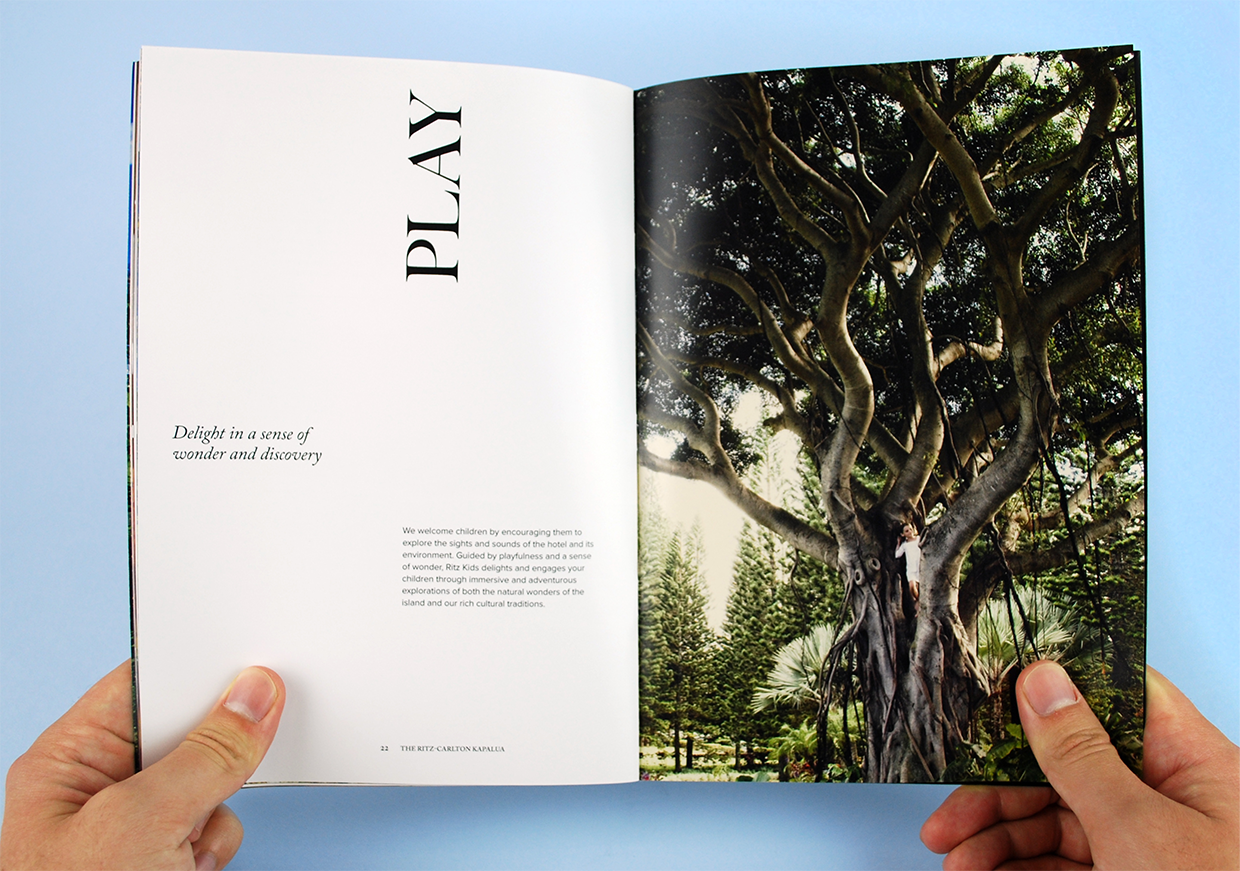 The rack brochure is at the heart of the suite and provides an inviting, visual introduction to the property in either single or dual language. Topical sections touch on all elements of the property such as accommodations, spa, dining and destination, and allow properties to customize with additional image spreads to showcase a unique or particularly compelling aspect of the property in a more spectacular way. Copy is intentionally sparse and scenographic to create imaginative ideas of the experience while stunning, full-color photography features the best of the property.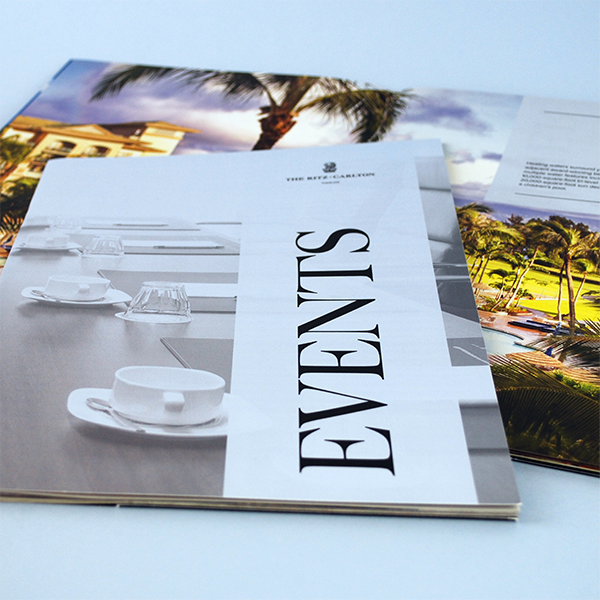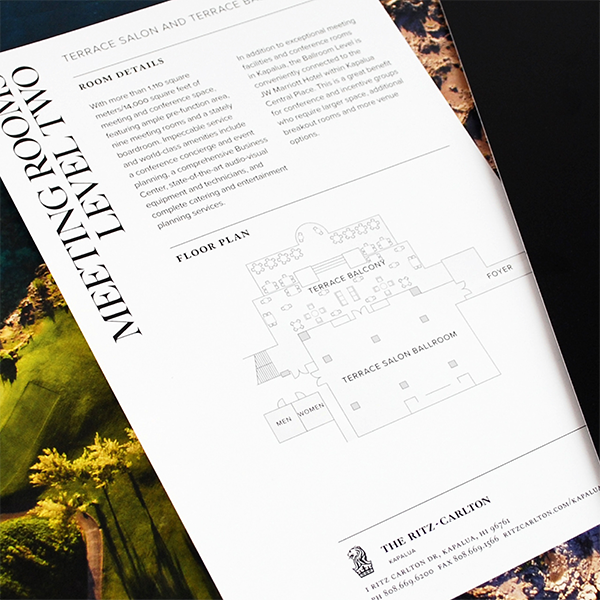 A solid black portfolio with the logo and property identifier in Ritz-Carlton blue allows properties to include multiple inserts based on a potential guest's or event planner's needs. The inserts provide more logistical details—floor plans, capacity grids, enhanced accommodations, seasonal offerings—which are purposefully excluded from the brochures (rack, weddings, events, etc.) to maintain the focus on storytelling about local culture, bespoke experiences and the anticipation of a memorable journey. KINETIK created prototypes of all elements in the collateral suite along with brand standards to be used at properties around the world.