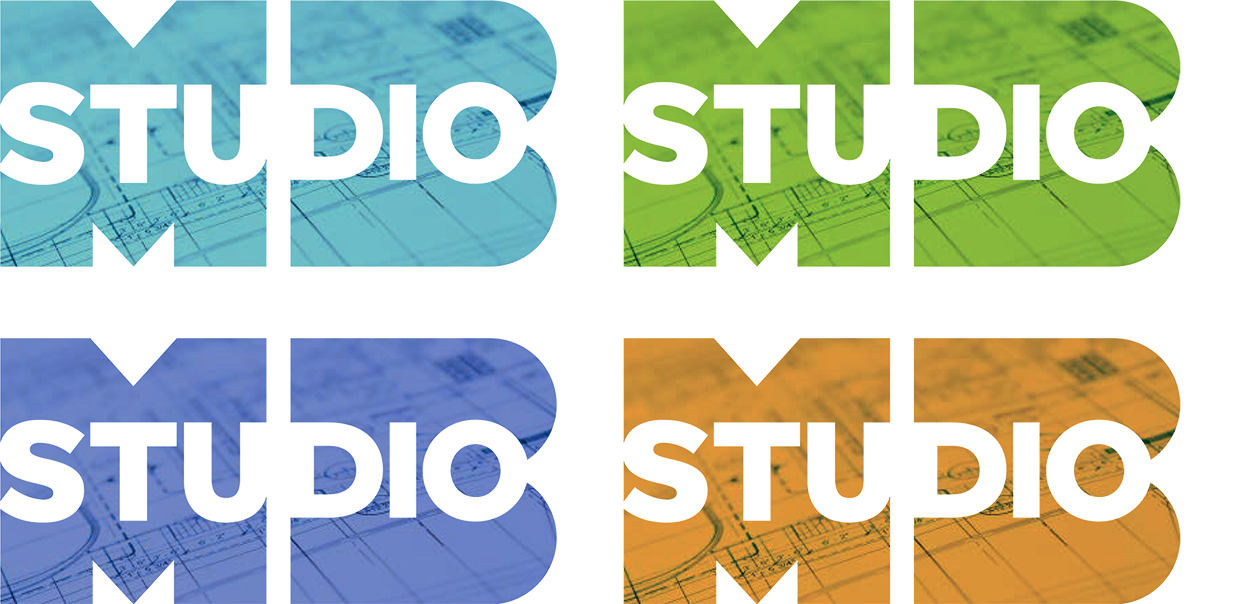 CHALLENGE
Create a brand identity—including a new name—for an established architecture firm more traditionally named after its owners but with a desire for a brand that embodies its team approach.
SOLUTION
KINETIK led the McGraw Bagnoli team through a multiple-phase discovery and strategic process to assess their current brand, determine if renaming was needed or even in the firm's best interests, and evaluate the opinions and perceptions of peers, clients and the entire staff itself.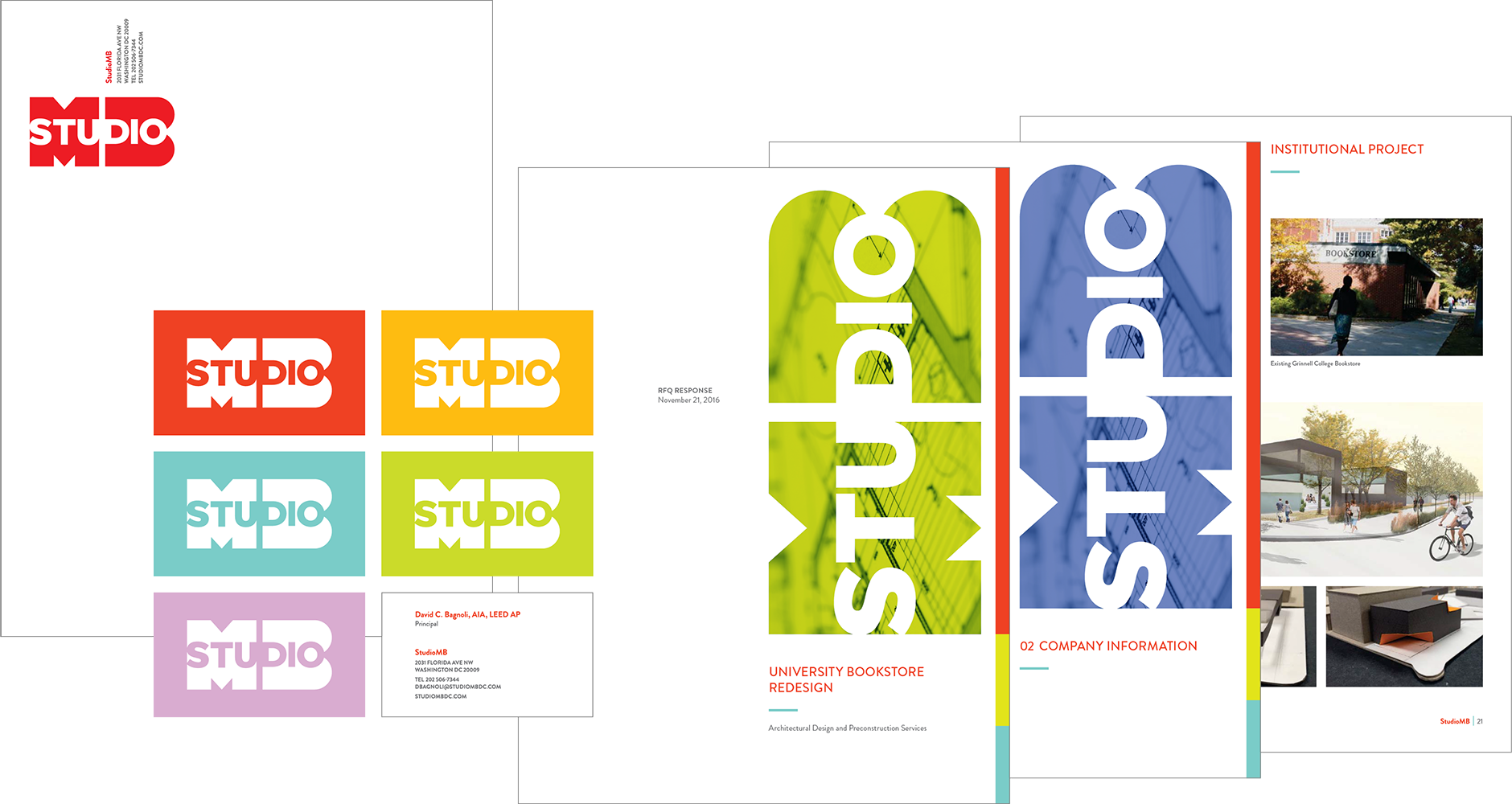 Out of this process, the name StudioMB was born to reflect the spirit of a company that is collaborative, collective and a true partnership of many without completely abandoning the brand equity established through the names of the founding partners.
The logomark transforms the simplified letterforms "MB" into shapes that become objects themselves. The integration of "studio" into the letterforms signifies the prominence of the staff as a whole, along with the founding partners.
KINETIK created an entire suite of identity collateral as well as online elements to update the website KINETIK had previously designed. Additionally, promotional materials for the launch of the new identity included an online animation and a flipbook invitation to the firm's annual party that announced the transition to StudioMB.