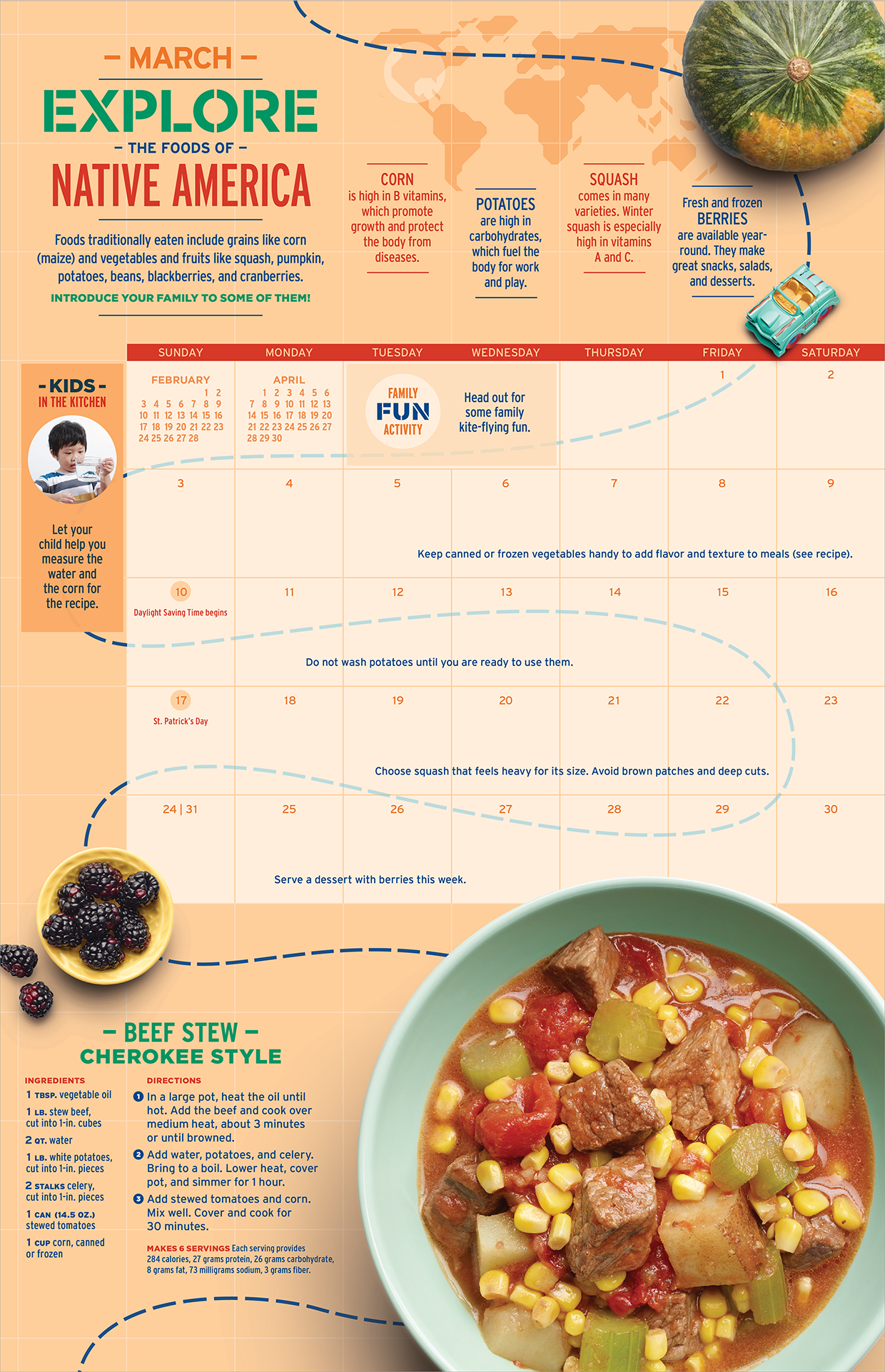 CHALLENGE
Make a fun and useful calendar to help inform the diverse WIC population— nearly 9 million of America's low-income, nutritionally at-risk women, infants and children—about good nutrition and healthy choices.
SOLUTION
With an invitation to travel around the world on an adventure with food, the 2019 calendar acted as a tour guide to Caribbean, South American, Indian, Africa, Middle Eastern, Native American, Southeast Asian culinary delights.
Along with nutrition facts and tips for buying, storing and preparing the foods for each featured cultural cuisine, the calendar gives monthly tips specific to the featured recipe for how to involve children in grocery shopping and meal preparation. The travel theme is playfully integrated into the design with toy cars, planes, trains and boats winding their way through maps and colorful photographs of recipe ingredients.
Working with a national task force representing more than 2,000 local WIC agencies in regions around the country, KINETIK annually blends a unique concept with recipes, cooking tips, and information on healthy choices. After producing the wall and pocket calendars each year, KINETIK works with translators to produce Spanish calendars to serve even more recipients of WIC as a major outreach tool for the National WIC Association.