CHALLENGE
Create a customizable portfolio for Children's Hospital Foundation to use when providing information and developing relationships with potential high-level donors.
SOLUTION
The Advancing Children's Health portfolio combines the customization possibilities of a pocket folder with the sophistication and elegance of a brochure that illuminates the value of the hospital and does not appear to be strictly a fundraising or solicitation piece.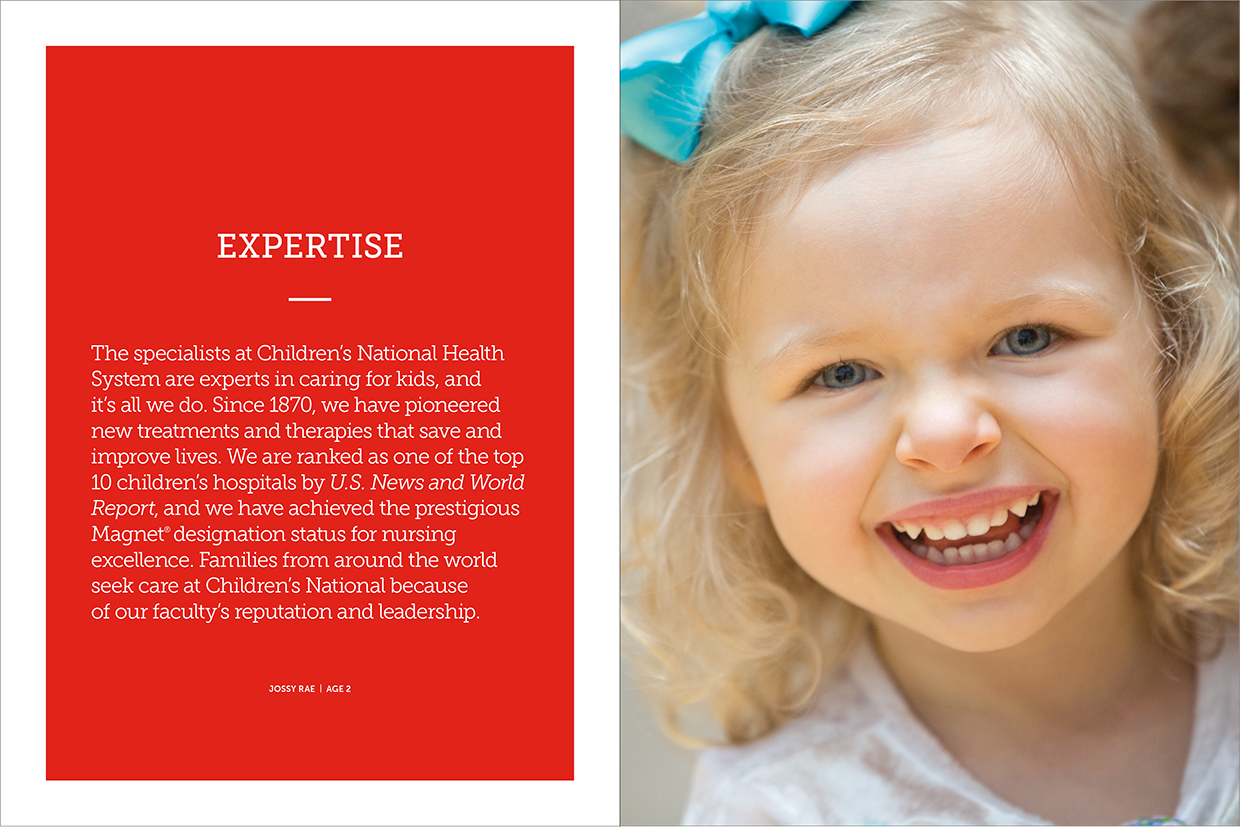 The piece includes full-page, authentic and emotive photographs of children who are or were patients at Children's along with provocative images of hospital scenes that emphasize patient care. The copy is intentionally sparse and data is highlighted with compelling information graphics that quickly and easily impart many details reinforcing the Foundation's messaging. A custom die-cut inside back cover accommodates the various letters, publications, and other printed materials that Foundation staff include based on the individual needs and interests of the philanthropist.