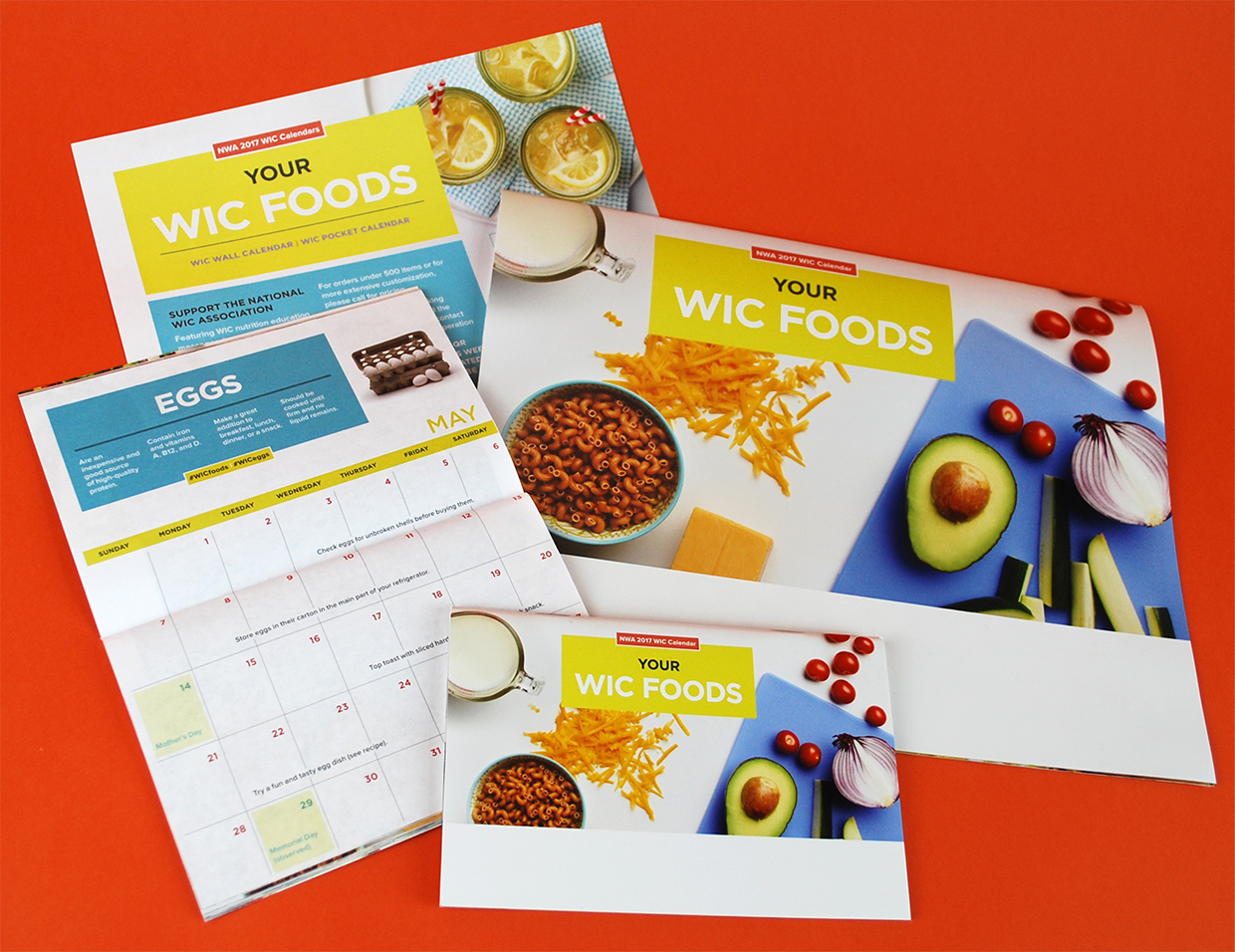 CHALLENGE
Make a fun and useful calendar to help inform the diverse WIC population—nearly 9 million of America's low-income, nutritionally at-risk women, infants and children—about good nutrition and healthy choices.
SOLUTION
Working with a national task force representing more than 2,000 local WIC agencies in regions around the country, KINETIK annually blends a unique concept with recipes, cooking tips, and information on healthy choices.
The 2017 calendar focuses on the launch of a new food package available through the WIC program reflecting the latest nutrition science on what moms and young children need for good health. KINETIK chose a sophisticated white background and modern palette to colorfully highlight the food.
Each month features a specific WIC food and a recipe using the food, which is artfully photographed as grocery store items, individual fresh ingredients and the final prepared recipe dish.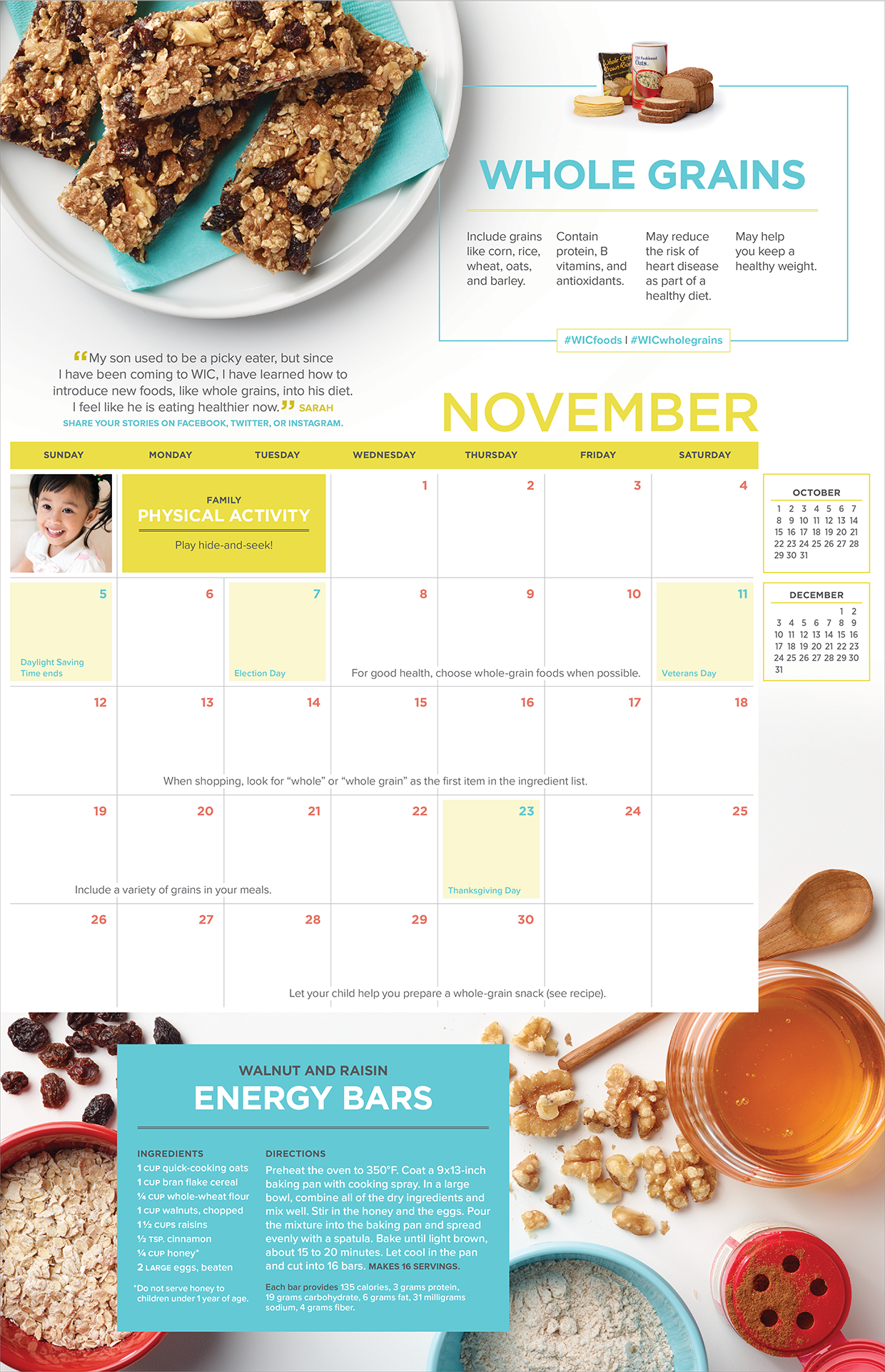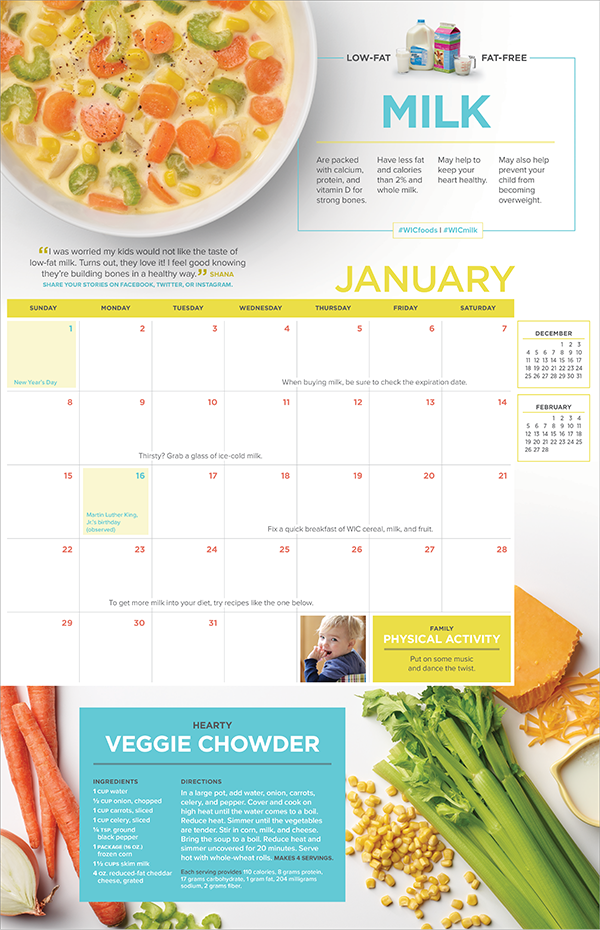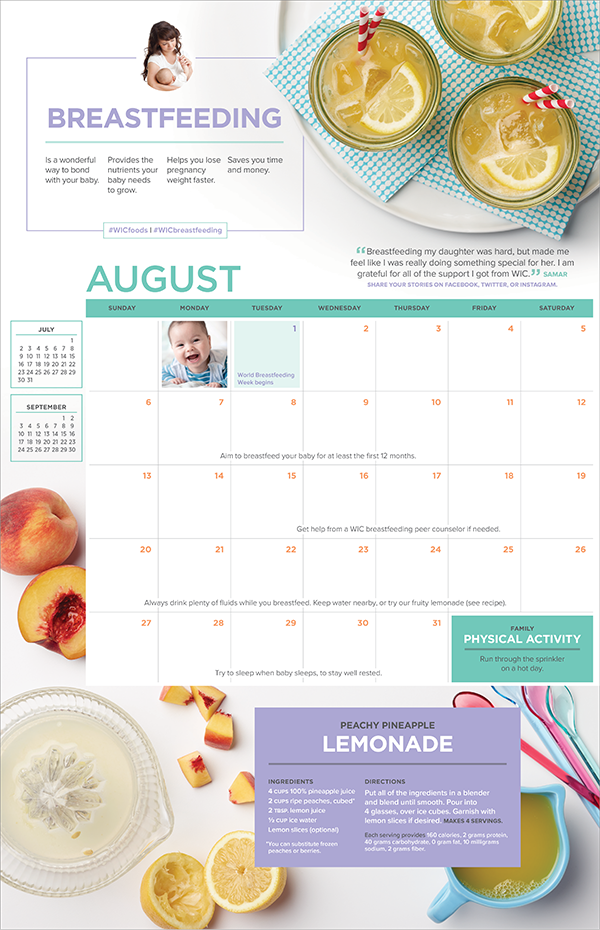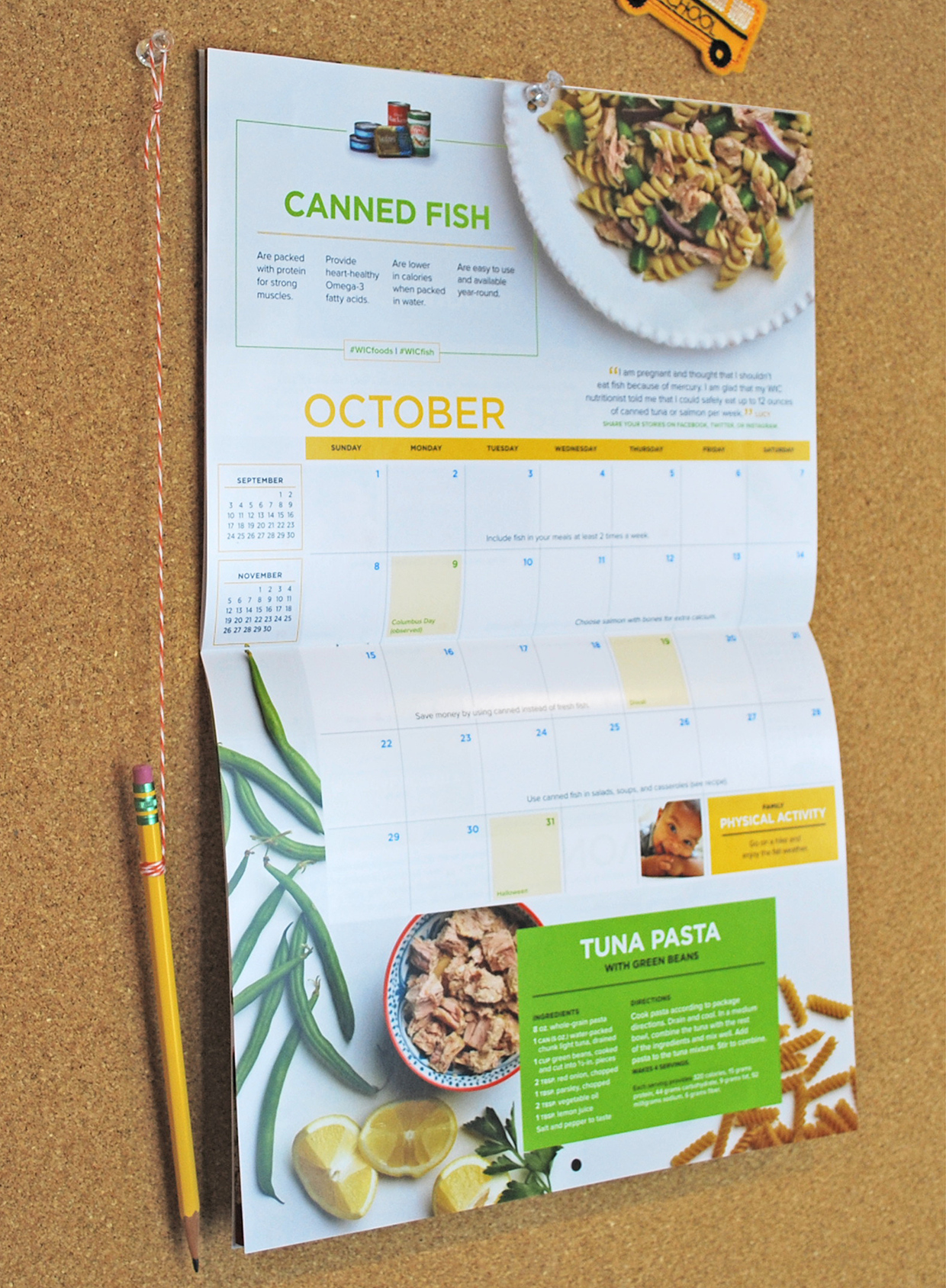 To inspire sharing on social media, WIC moms share their own stories each month about how WIC helps improve their families' eating and exercise habits. Packed with healthy tips and kid-friendly ideas, the calendar is produced in English and Spanish and is a major outreach tool for the National WIC Association.