CHALLENGE
Start with a blank slate, articulate goals and brainstorm strategies, then design and create a digital tool to showcase best practices of independent schools.
SOLUTION
The National Association of Independent Schools (NAIS), a long-time client of KINETIK's, was seeking a digital design solution to show best practices of independent schools. The goals were to market the value of NAIS to increase new membership and build even more loyalty by providing a valuable soft marketing tool for current members.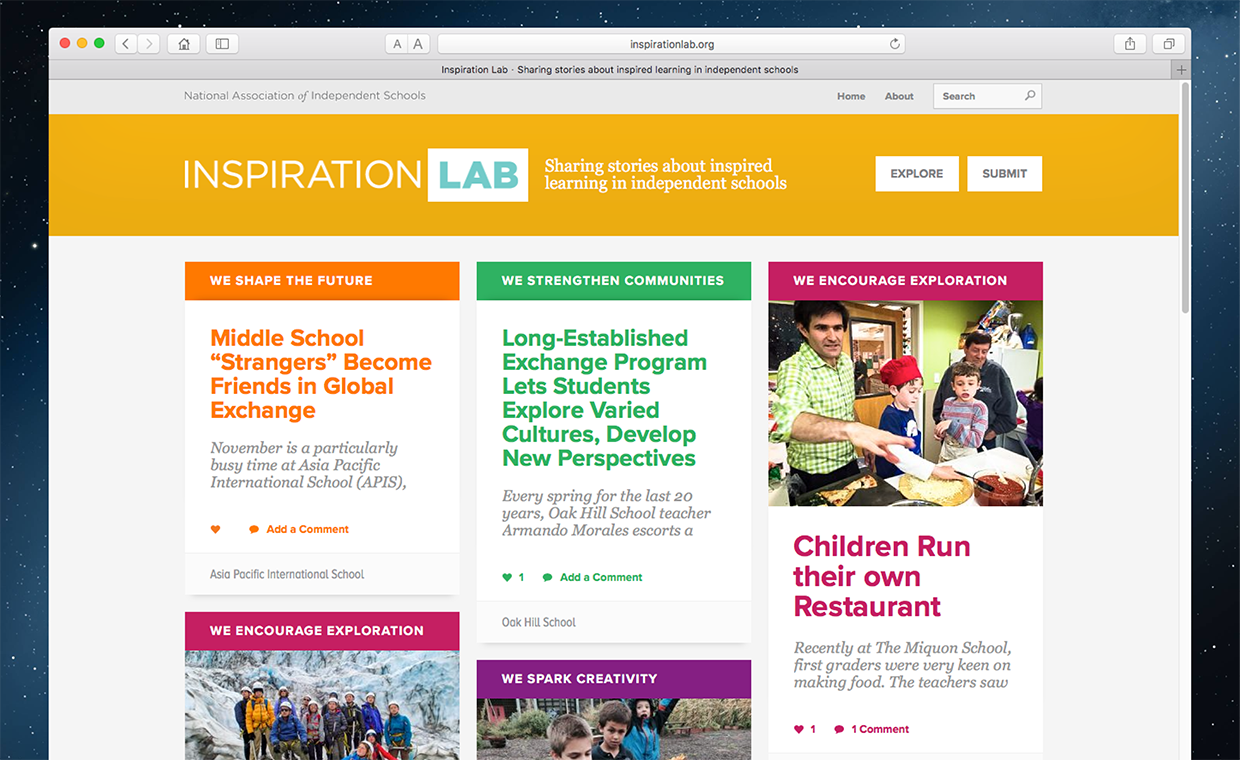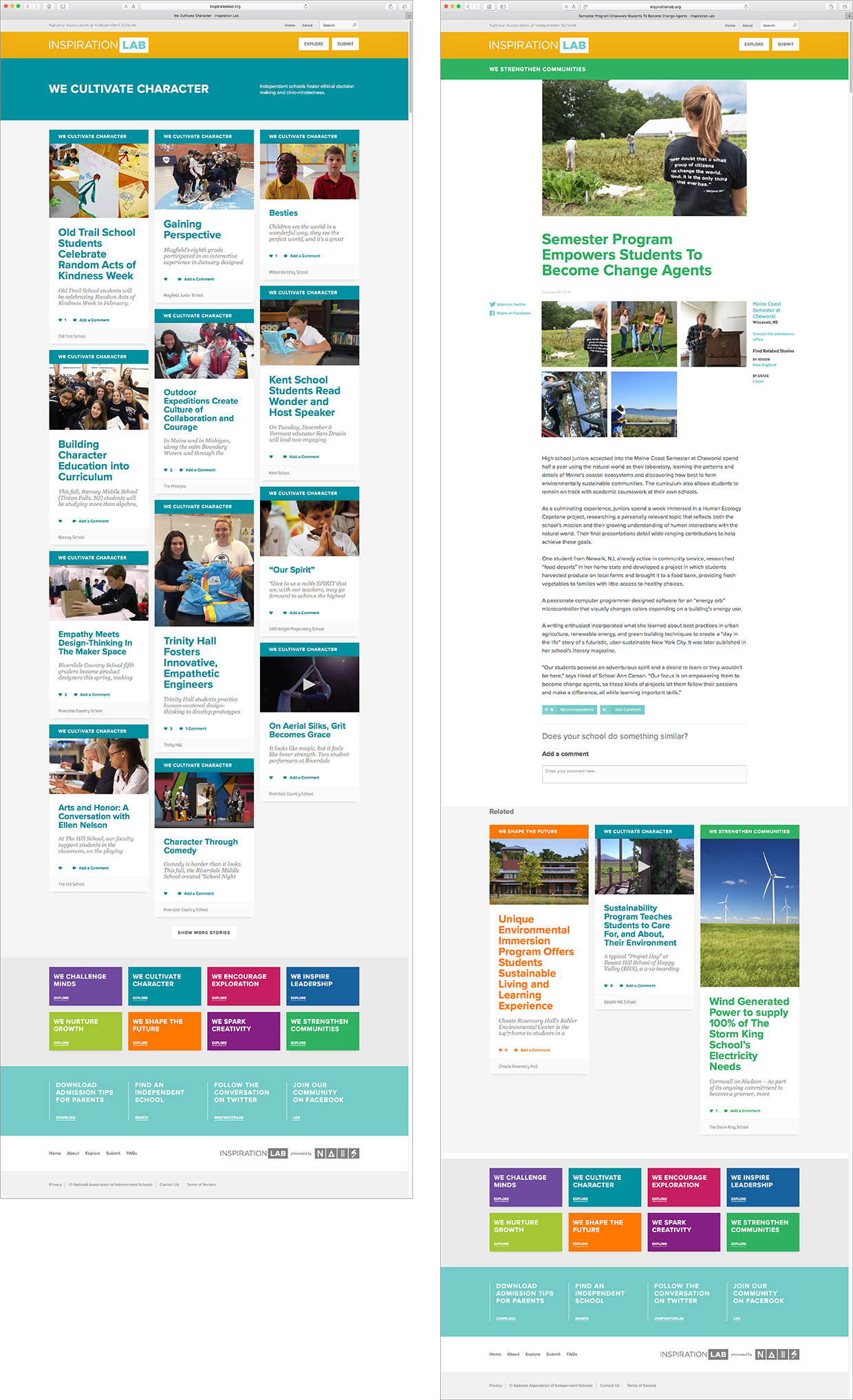 KINETIK led a design thinking process for the NAIS team that resulted in an unexpected solution: Inspiration Lab, a user-driven, customized WordPress microsite to showcase innovation in education and promote the value of independent schools.
The site maintains basic branding of NAIS, but operates independently and features dynamic programs, projects and activities at independent schools. An intuitive, user-friendly submission process enables NAIS member school administrators, parents and students to submit stories, photos, video and audio contoured around themed topics.
KINETIK created videos and palm cards to promote the launch of the site and create buzz in the independent school community.
Inspiration Lab is inclusive and collaborative and growing daily as a showpiece for independent schools to highlight inspired learning. The online community has successfully positioned NAIS as a thought leader about innovation in education.