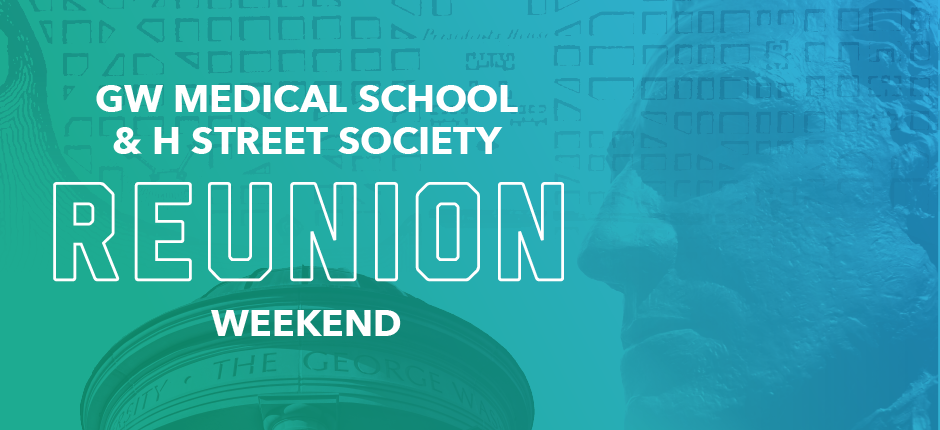 CHALLENGE
Reimagine all collateral for an annual reunion of medical school grads in the nation's capital to encourage reconnection and ongoing philanthropy to support their alma mater and the next generation of physicians.
SOLUTION
Reunions are a time to reminisce, gather with classmates, and honor one's alma mater. The George Washington University School of Medicine & Health Sciences has been hosting reunions for their alumni for years and decided to refresh their marketing and communications to complement the program of activities.
Working within the extensive brand identity guidelines for the University, KINETIK reinterpreted and refreshed the brand for the reunion. Stately and bold, the melding of historical map grids and DC and university iconography appear in hues of blue and green.
KINETIK created multiple print and digital pieces to market the reunion to specific classes of alumni as well as on-site materials for programming, philanthropic giving, and networking during and after the reunion weekend.