CHALLENGE
Repurpose a user-generated content website to serve as an evolving library of resources for schools needing to immediately adjust how they operate and deliver education.
SOLUTION
As the COVID-19 pandemic evolved, schools across the world were forced to shift their practices of delivering education seemingly overnight. Brick-and-mortar buildings closed to allow safer social distancing, and educators mobilized to translate their operations and methods of teaching rapidly.
The National Association of Independent Schools (NAIS) was working daily to bring their school community together to exchange ideas and resources. While they were publishing updates with news, federal guidance and other schools' strategies, they also began to see their community members sharing best practices directly with each other. Education leaders, teachers, and administrators were eager to help one another for the benefit of all.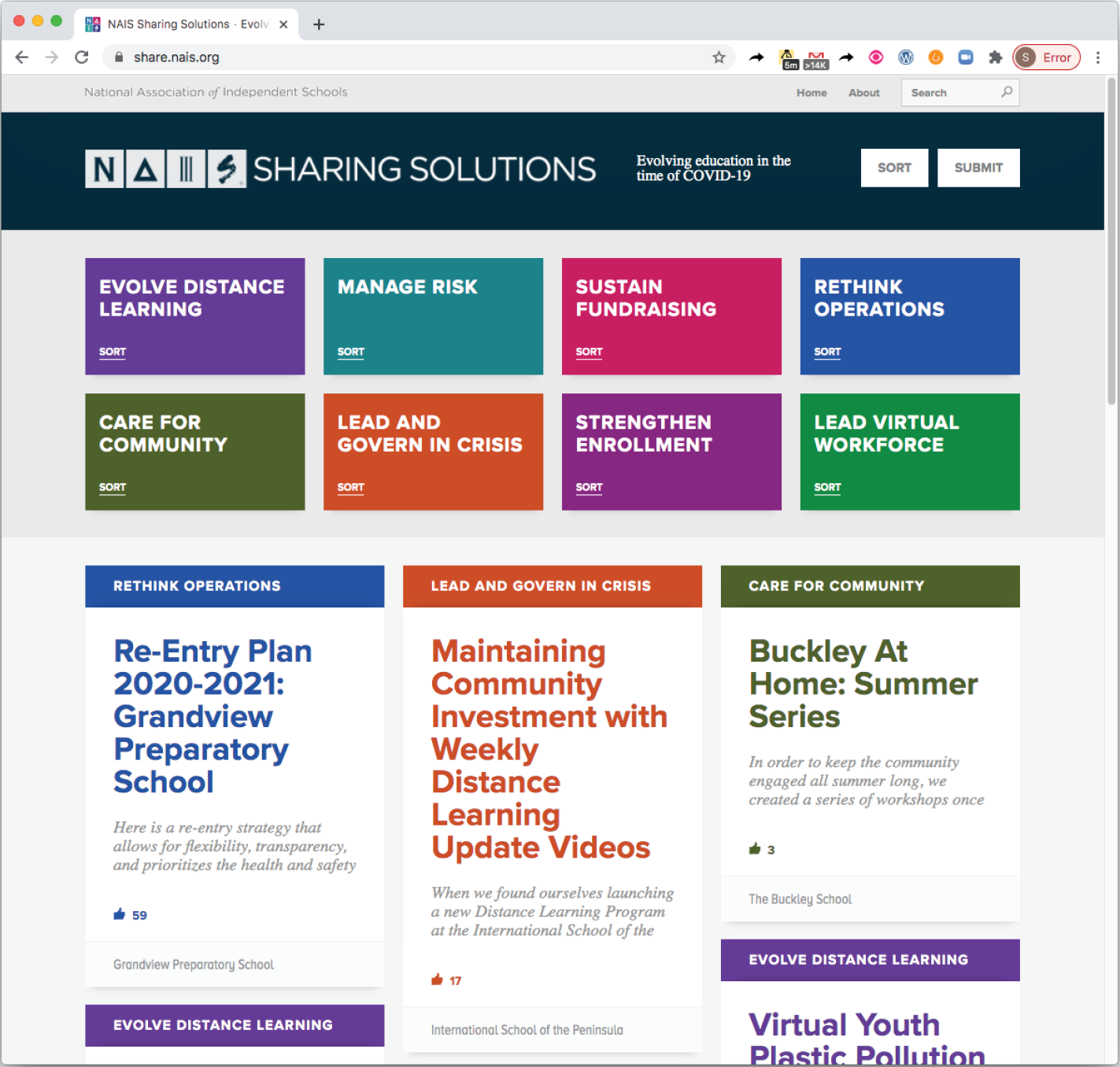 NAIS reached out to KINETIK to rapidly develop a platform to serve as an idea exchange. After an analysis of various online sharing resources, a user-generated content site that KINETIK had developed for the association in the past became the starting point for a timely and necessary resource.
KINETIK modified the color palette of the previous site, collaborated on development of content categories to organize the stream of input from educators, and delved into extensive backend coding to repurpose the resource sharing capabilities in a whirlwind weekend of urgency. Multiple digital assets to promote the site were also quickly created. Launching a few days after the initial idea was floated, the NAIS Sharing Solutions website harnesses the spirit of sharing by bringing strategies, samples, and solutions together in the midst of uncertainty.