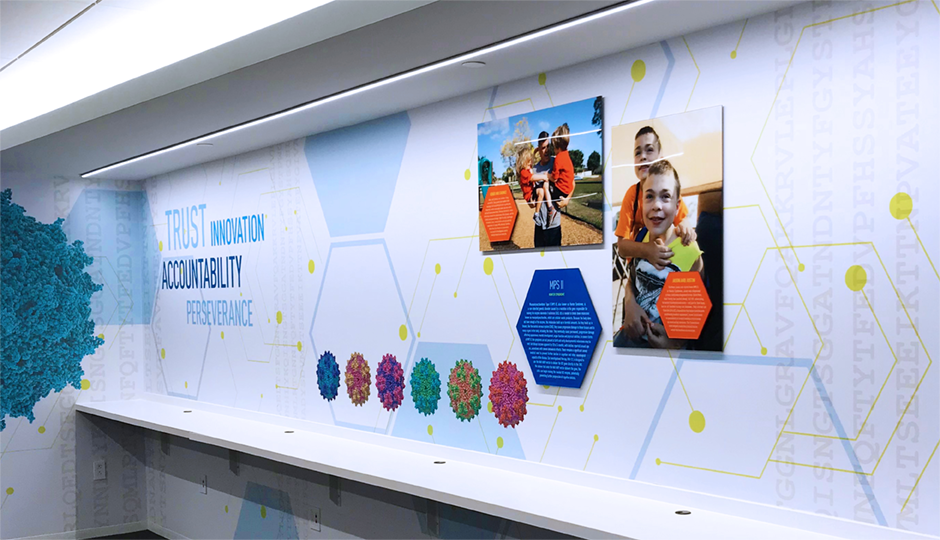 CHALLENGE
Develop a compelling brand presence in an office environment to impart scientific information as well as remind staff of the power of their work.
SOLUTION
REGENXBIO, a leading clinical-stage biotechnology company, knows the power of their work—it saves lives. To further inspire the staff as well as inform anyone who visits the offices about gene therapy, interior architects OPX brought KINETIK in to harness the power of storytelling through an office-wide environmental graphics transformation.
Starting with super-enlarged photos and the hexagonal reference to genetics as a basis for the visual language, KINETIK curated the highlights from feature length stories about multiple patients with serious diseases. The result is floor-to-ceiling stories of real people whose lives are being changed for the better.