CHALLENGE
Capture the collaborative approach of a vibrant arts advocacy organization and its plan for building on a legacy of accomplishment to position state arts to thrive in the future.
SOLUTION
Seeking a document that reflected a deep connection to the arts and conveyed that the plan itself represented the beginning—not the end—of an ongoing, collaborative process, the National Assembly of State Arts Agencies partnered with KINETIK to bring the organization's strategic plan to life. As NASSA boldly moves forward in spite of challenges, the plan complements significant transitions with an optimistic outlook fortified by a strong vision, mission and goals.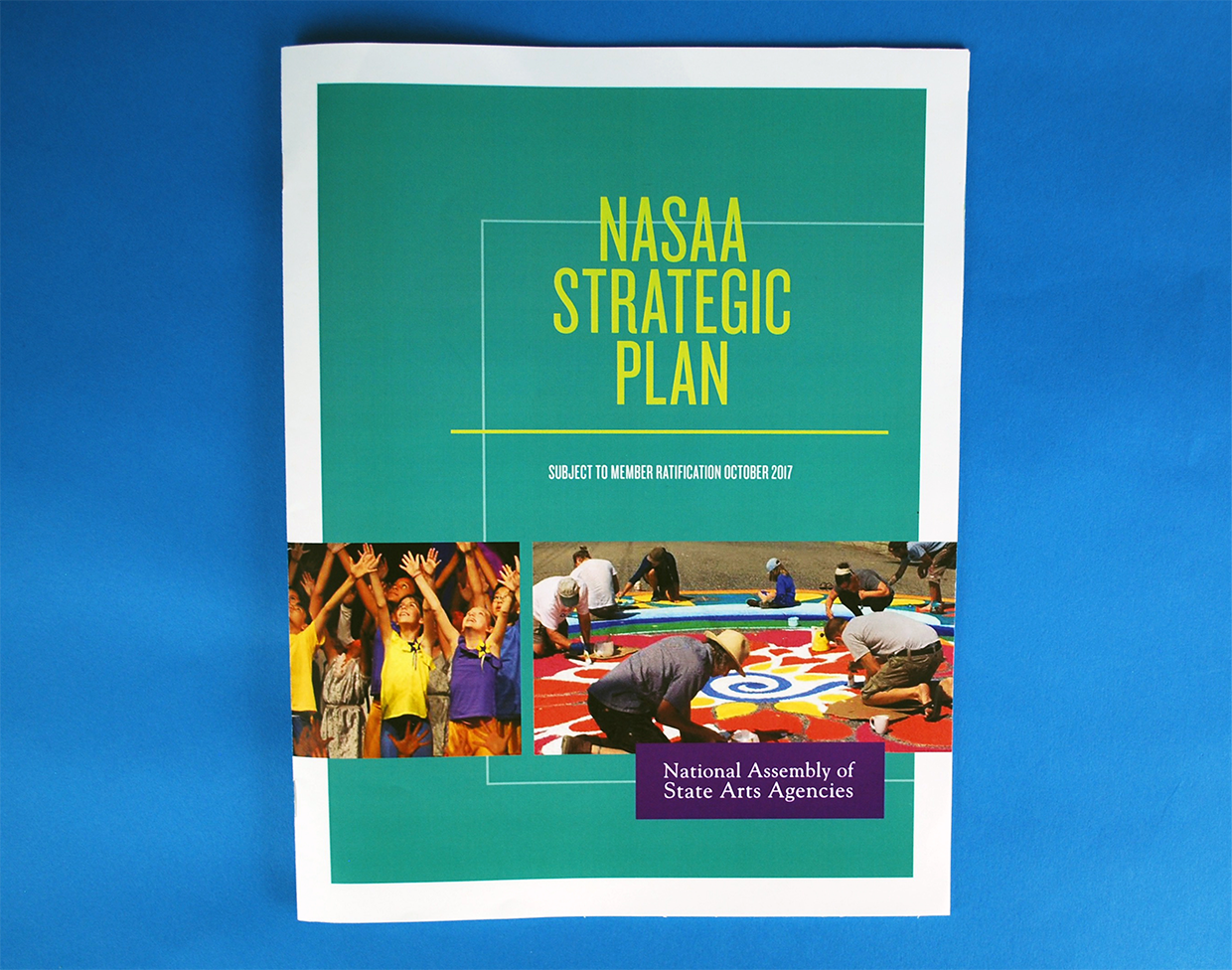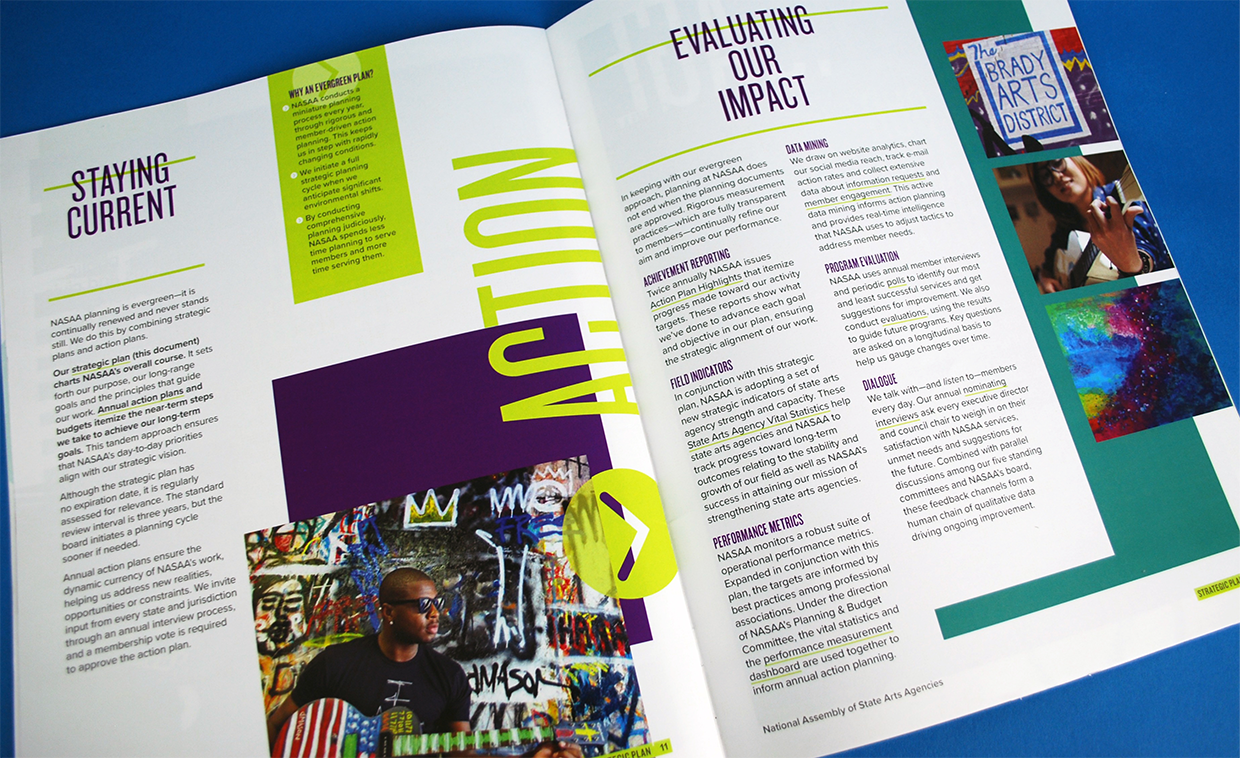 Past strategic plans had been minimally designed, but NASSA wanted this one to be different. The report was written for readability, visually engaging busy readers and creating a sense of excitement with multiple entry points to the content. Iconographic arrows reference forward motion and a call to action in as the organization beckons its members to share an equal stake in the goals of the plan and the responsibility to achieve them. Photographs reflect the beauty and grit of the organization's roots in "real America," where the arts thrive when advocates embrace a collective sense of purpose.
A two-page infographic section on "Listening to Diverse Voices" served double-duty as a standalone handout outlining NASAA's multiple-year engagement process to thoughtfully create the plan, which culminated in its ratification after extensive member input and benchmark comparisons. The plan's outreach extends beyond state arts agencies members to numerous foundations and other potential funders, and its bold approach reinforces both NASAA's stability and innovation as an influential voice for local arts.