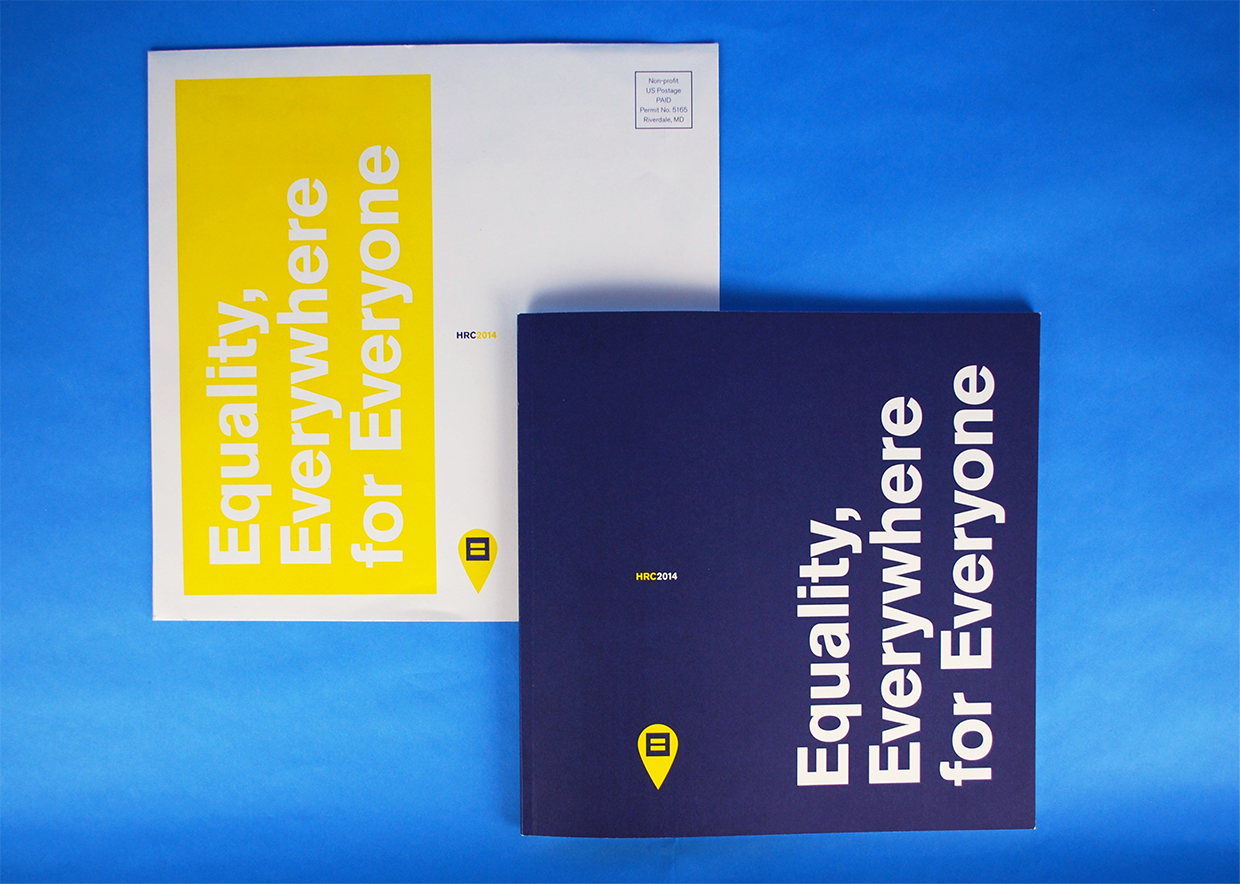 CHALLENGE
Capture a year of historic victories in the fight for equality while inspiring advocates to keep the momentum to conquer future challenges.
SOLUTION
The Human Rights Campaign logo is one of the most recognizable symbols of the LGBTQ community and the fight for equal rights. Inspired by the clean blue square and iconic yellow equal sign, KINETIK created the organization's annual report. Focusing on advocacy for fundamental fairness, the report details the launch of two major civil rights initiatives—one in the American South and one on a global scale—to push for equality everywhere for everyone.
Infographics are a mainstay of the publication, instantly delivering data on key victories and challenges. Full-page quotes on bright background colors elevate voices for equality, while newspaper-like short stories are interspersed to cover the breadth of the organization's work around the world. The financial statements are also accompanied by data visualizations.
The annual features a die-cut "map pin" for recipients to detach and take a photo to post on social media to show that LGBTQ people and their allies are everywhere. Photos of people using the map pin along with their locations—from Kansas City, Missouri to Edinburgh, Scotland—appear throughout the publication.