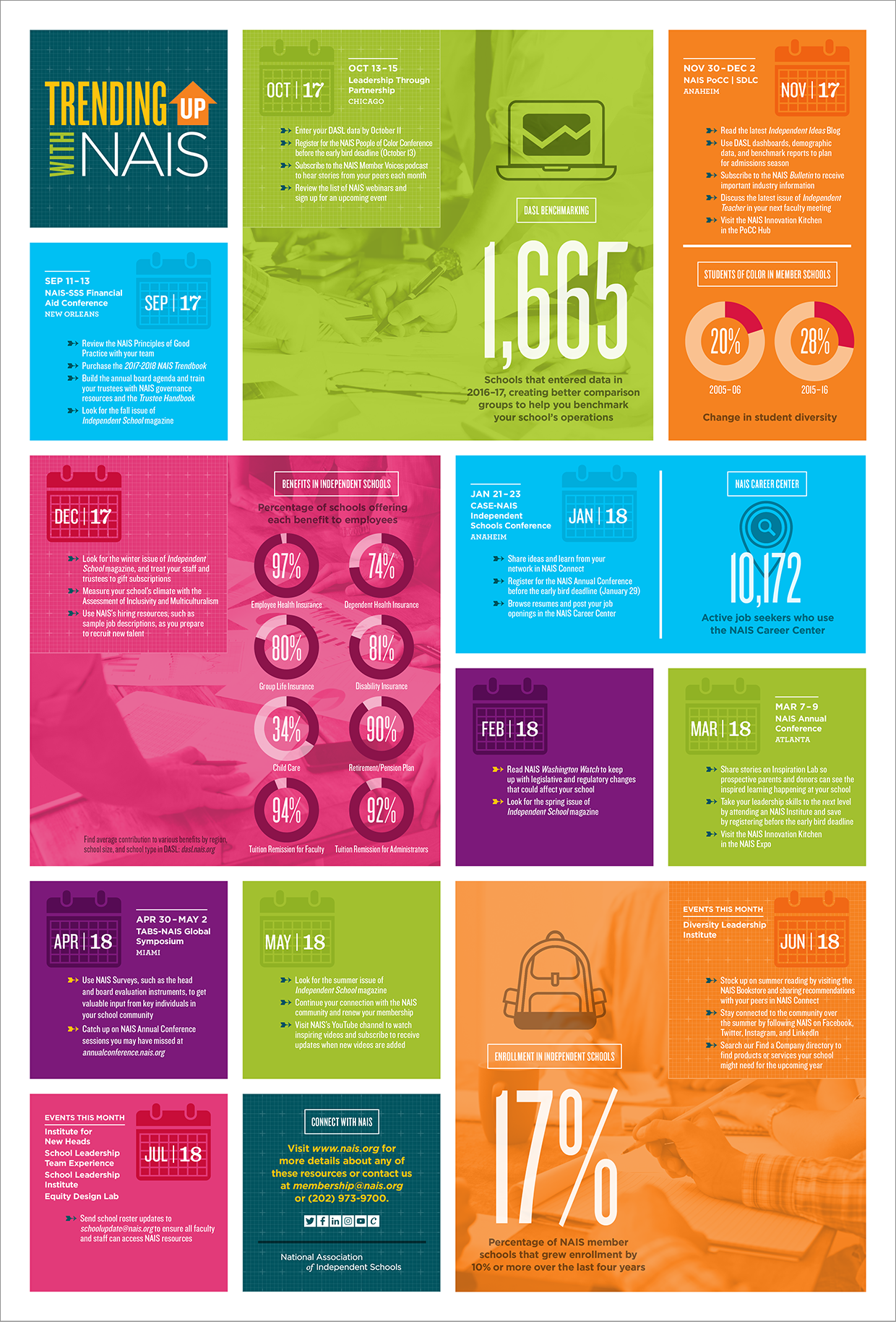 CHALLENGE
Develop a vibrant reference tool highlighting extensive data resources that help administrators shape the future of their schools.
SOLUTION
KINETIK collaborated with the National Association of Independent Schools (NAIS) to create an eye-catching poster that does double duty as a save-the-date for professional development events and available benefits through the school year along with giving users a glimpse of quality data resources via infographics.
NAIS knew that their member schools used annual compilations of resources as they had seen evidence posted in offices around the country. Along with a chronological look at benefits through the year, NAIS wanted to welcome members back to school featuring the depth of data available to them.
Fully unfolded to a manageable but impactful 15″ x 22″ poster, a grid of vibrant color blocks in chronological order highlights educational opportunities, best practices, idea sharing and other resources to help NAIS members stay at the forefront of educational trends.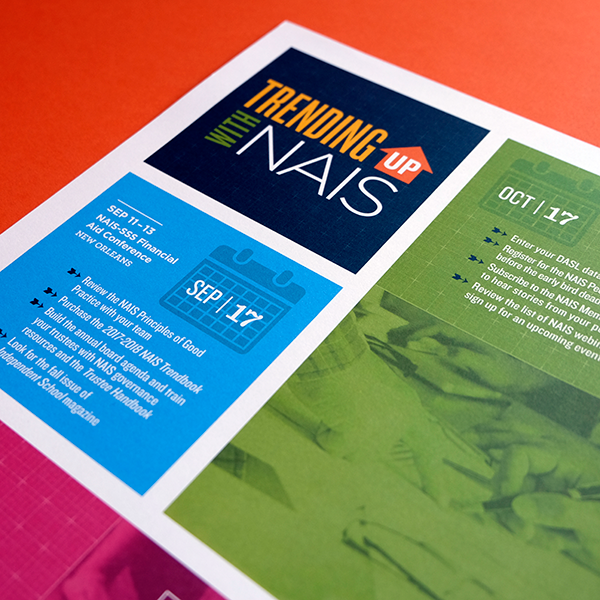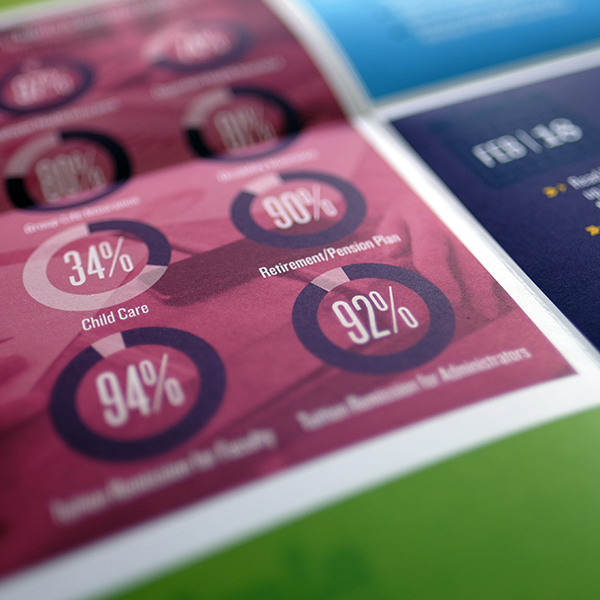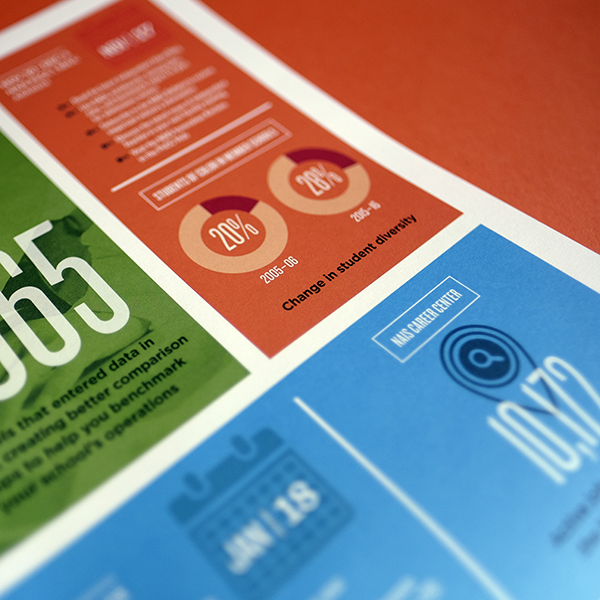 The cover is a playful type treatment of "Trending Up With NAIS" with a ruled grid in the background, evoking both academics and data. The mailing panel continues the visual language of the grid with an emphasis on the NAIS mission. Users then open the quarter-folded mailer to see a letter from the president inviting them and their staff and faculty to access all available resources to maximize their membership in NAIS. Relevant online resources are presented in graph format, a preview of the data visualizations to come on the poster.