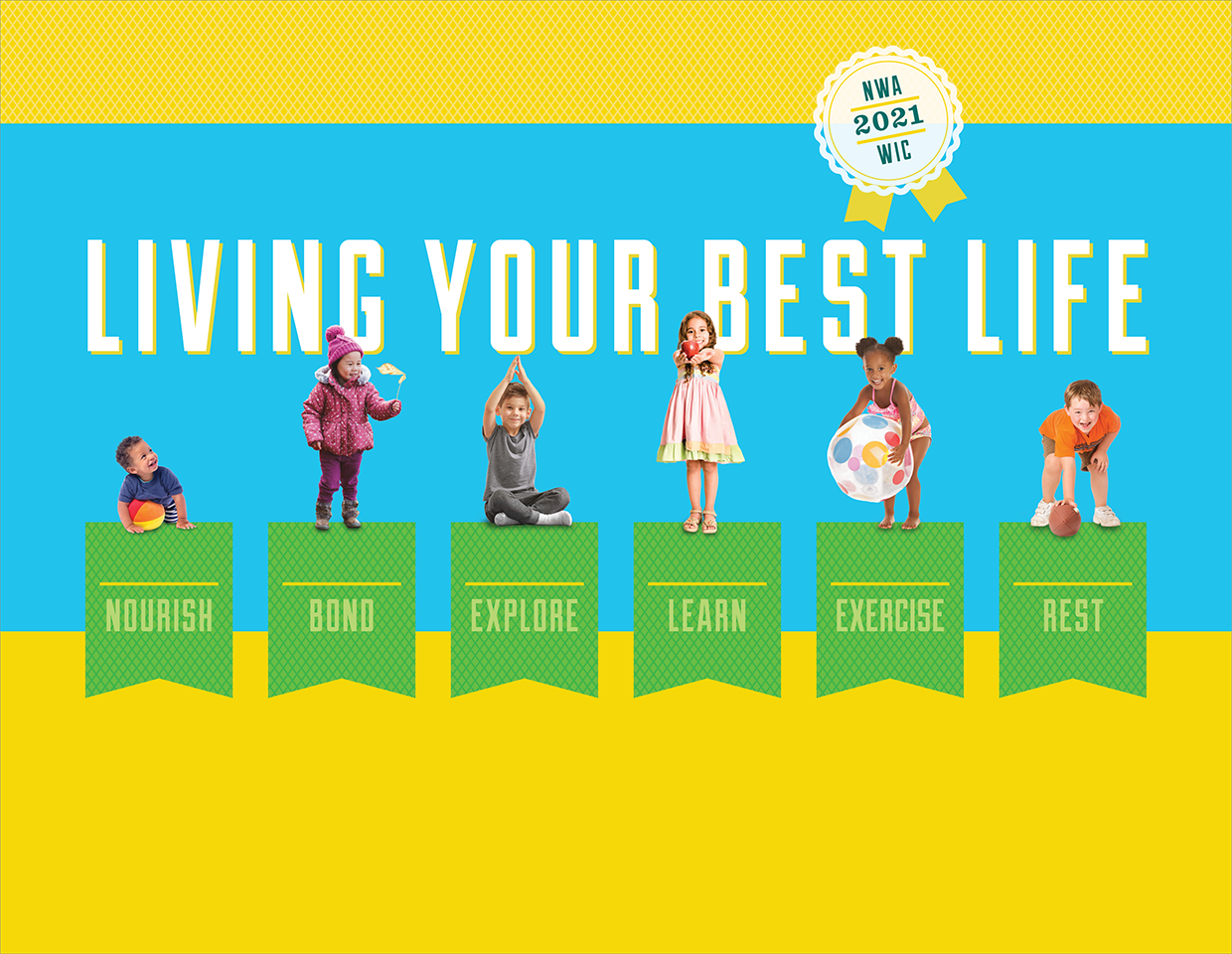 CHALLENGE
Make a fun and useful calendar to help inform the diverse WIC population—nearly 9 million of America's low-income, nutritionally at-risk women, infants and children—about good nutrition and healthy choices.
SOLUTION
The 2021 National WIC Association calendar's theme "Living Your Best Life with WIC" focuses on the entire package of benefits from WIC—all of the healthy foods as well as the crucial information and encouragement from staff who care about WIC recipients and their families.
Working with a national task force representing more than 2,000 local WIC agencies in regions around the country, KINETIK annually blends a unique concept with recipes, cooking tips, and information on healthy choices.
The 2021 calendar features weekly tips related to each month's theme—relevant topics ranging from heart healthy choices to food safety, portion size to drinking water. Each month also has a spotlight on immunization facts, a timely reminder about vaccinations and their importance in family health.
Playful images of kids on the move grace the calendar pages along with beautiful food photography, including the finished monthly recipe as well as illustrated steps to make preparation easy. In both wall and pocket formats in English and Spanish, the National WIC Association's calendar remains one of its most popular educational tools.