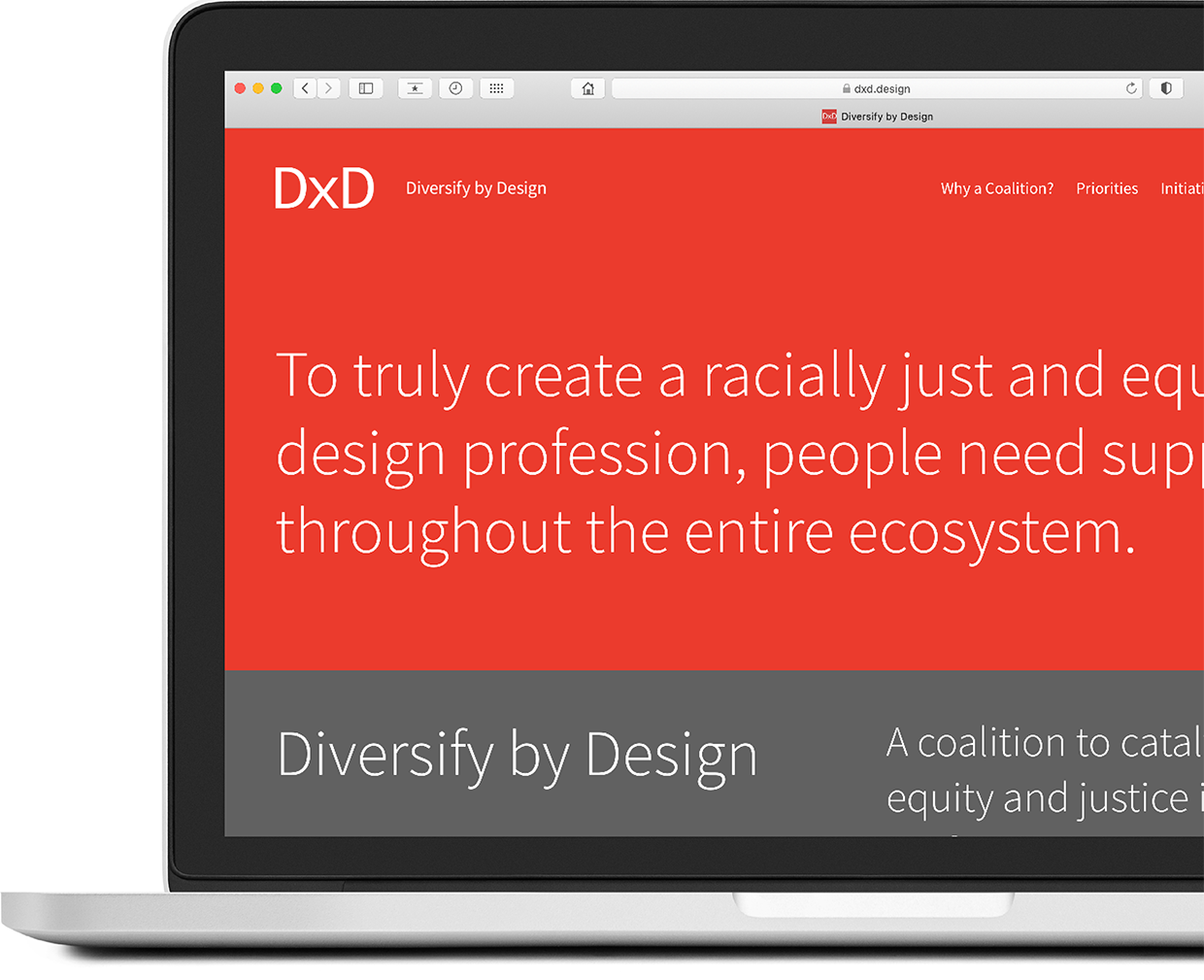 CHALLENGE
Create a simple and accessible web presence for a nonprofit coalition seeking to catalyze racial justice in the design profession from the ground up.
SOLUTION
Diversify by Design—a diverse group of organizations working at the intersection of design, education, industry, and equity—was gearing up to announce their bold initiative and needed a fast turn on a website to help them with advocacy and partnership development.
By mobilizing the best ideas and practical experience from experts already working toward a just and equitable ecosystem, DxD is striving to scale impactful solutions to innovate and break down the racial inequities throughout the industry.
The nonprofit wanted to present a bold, nimble interface to share information about their growing advisory council and encourage additional companies to join the initial partners Amazon, Creative Reaction Lab, Cumulus, designExplorr, Delta Dental, IDSA, Inneract Project, IxDA, Project Osmosis, UC Davis Department of Design, Where are all the Black Designers?, and Worldstudio Foundation.
KINETIK got to work quickly to customize templates in Squarespace, DxD's preferred content management system. Within a few days, templates were created based on content outlines, designs were approved, the site was developed, and content populated. The result is a mission-driven interface that educates and advocates—it connects individuals, organizations, and corporations ready to take action for real change.