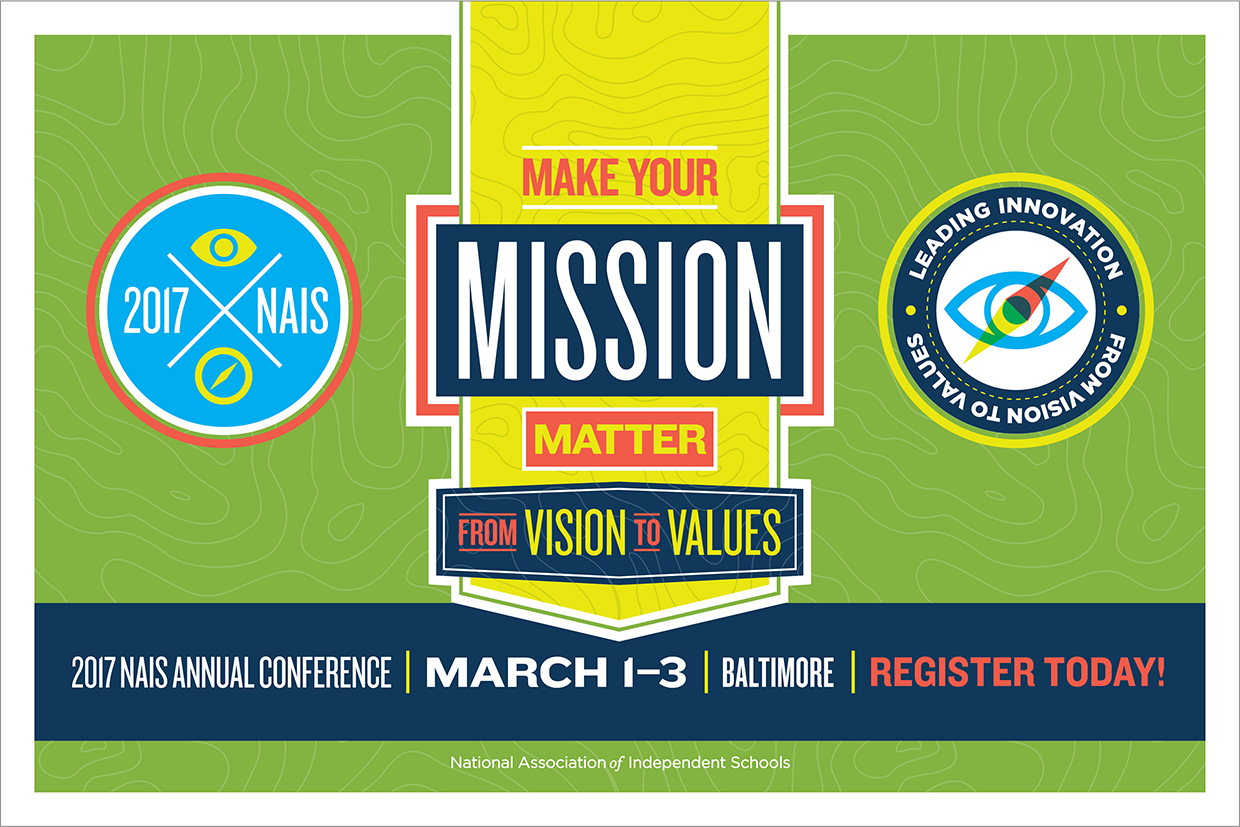 CHALLENGE
Create a brand for multiple communications platforms for the National Association of Independent Schools' annual conference, which brings 4,000 independent school professionals together.
SOLUTION
The theme of the 2017 conference "Make Your Mission Matter: From Vision to Values" embodies both the power of personal and shared missions, focusing on overlapping, common ground to profoundly affect educational institutions and the families they serve.
Historical values are critical to the origin of independent schools. In the rapidly changing times of today, NAIS is innovative and forward thinking, honoring tradition while embracing change. Thus, they wanted a conference brand to reflect both. KINETIK used the structure of a traditional seal and paired it with modern type and a bright, bold color palette to convey vibrancy.
Iconic badges were created to illustrate several major themes of independent school missions and values—innovation, community, curiosity, diversity, wellbeing, sustainability.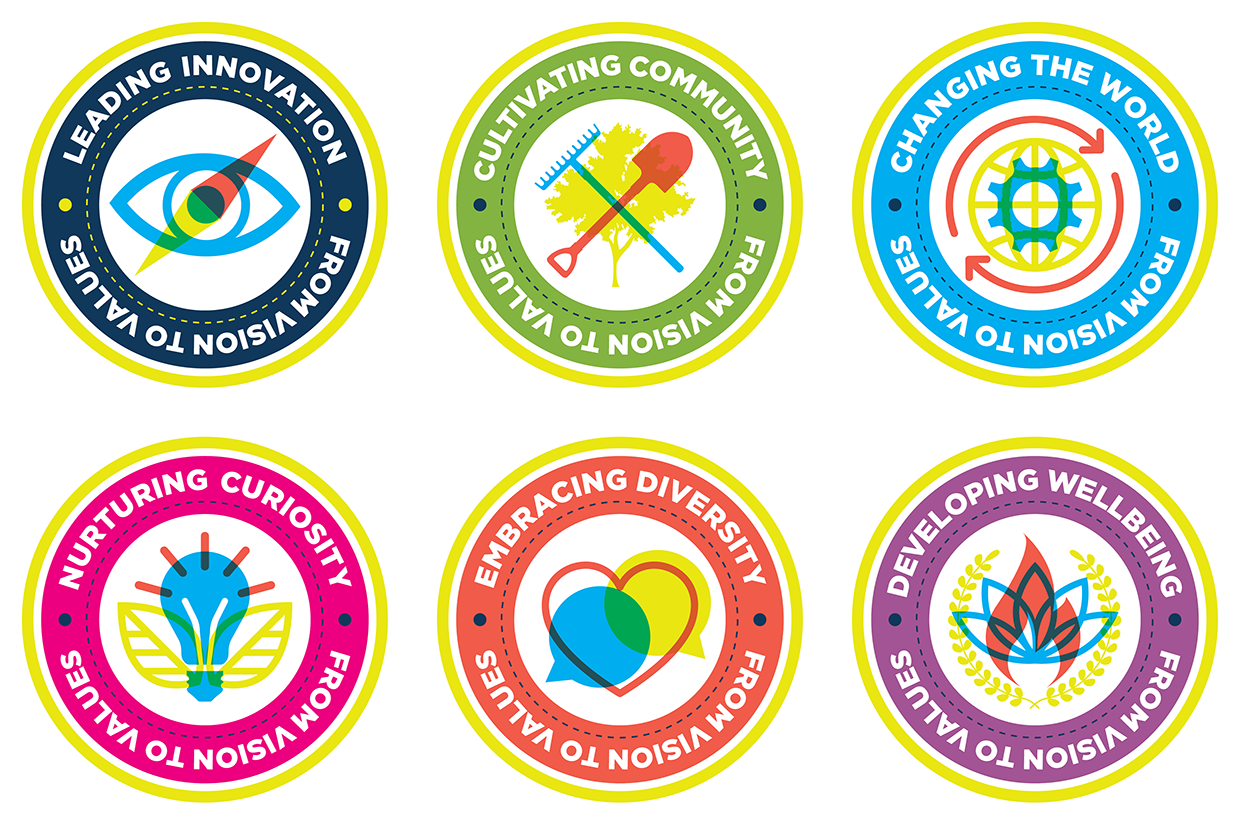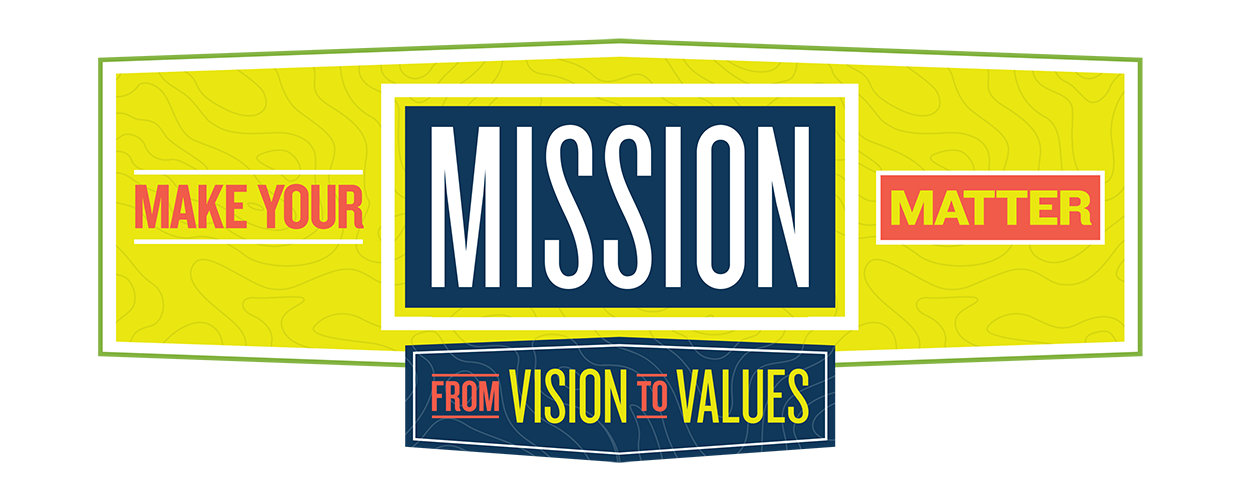 The badges, seal and all components of the identity were scalable for use across various media platforms—from apps to conference wayfinding to skywalk banners. Print publications such as a palm-size conference program and daily schedules were created for attendees to use onsite, complementing the digital preview and app.