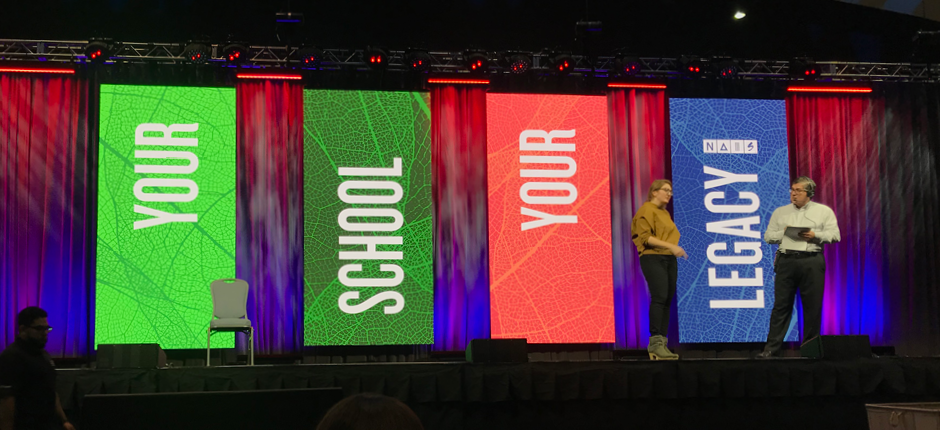 CHALLENGE
Create a brand for multiple communications platforms for the National Association of Independent Schools' annual conference, which brings 4,000 independent school professionals together.
SOLUTION
With the theme "Your School, Your Legacy," NAIS focused the 2020 Annual Conference on contributing to a continuous cycle of improvement in our society. School leaders are building on the foundation of past generations and the deep history of independent schools with breakthrough innovations in learning to change the course of education.
KINETIK began brand exploration with a series of side-by-side transformations—geometric to organic, linear to dimensional—with both abstract shapes and objects of nature. Ultimately, four leaves were chosen to represent the continuous cycle of learning and legacy building.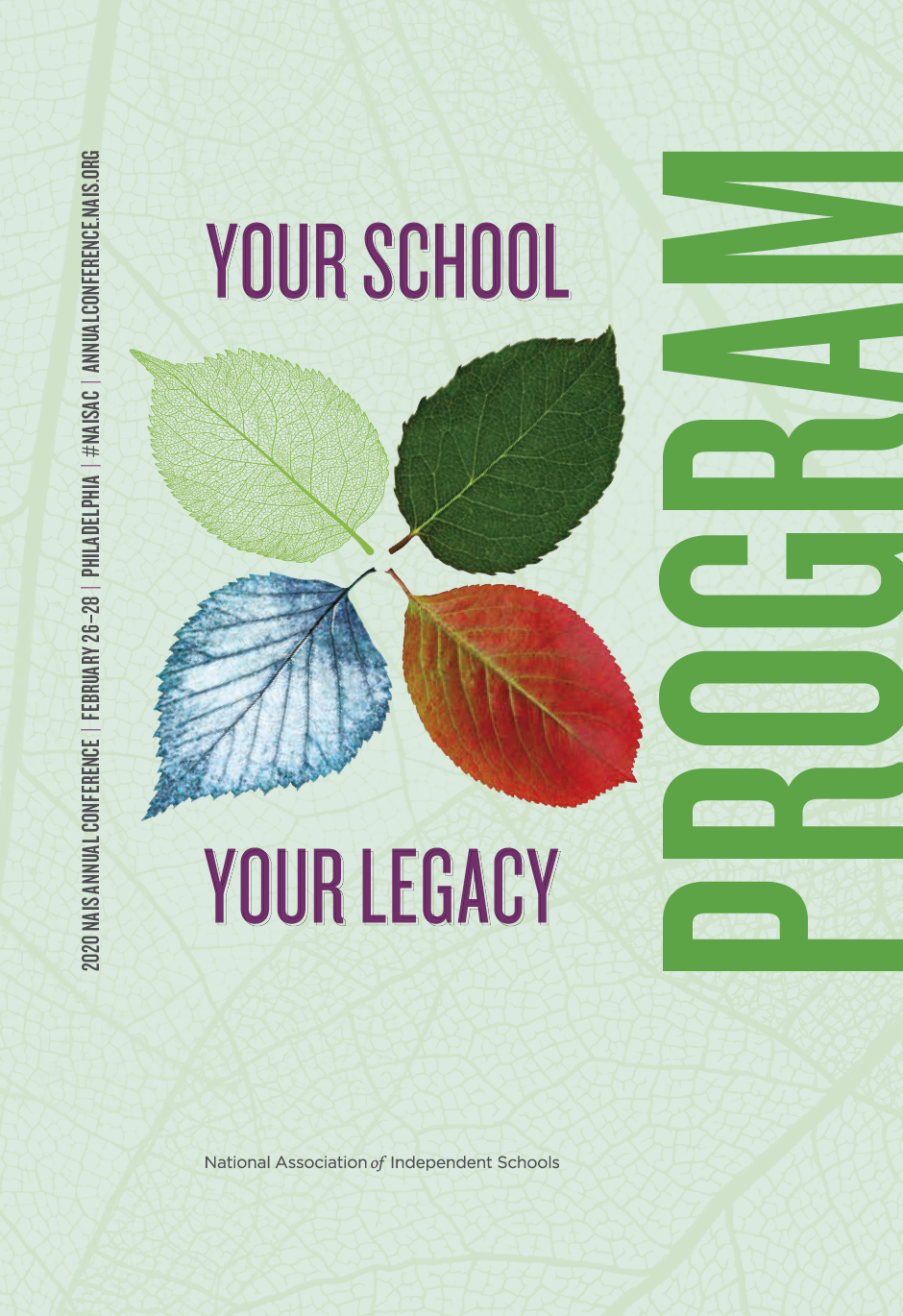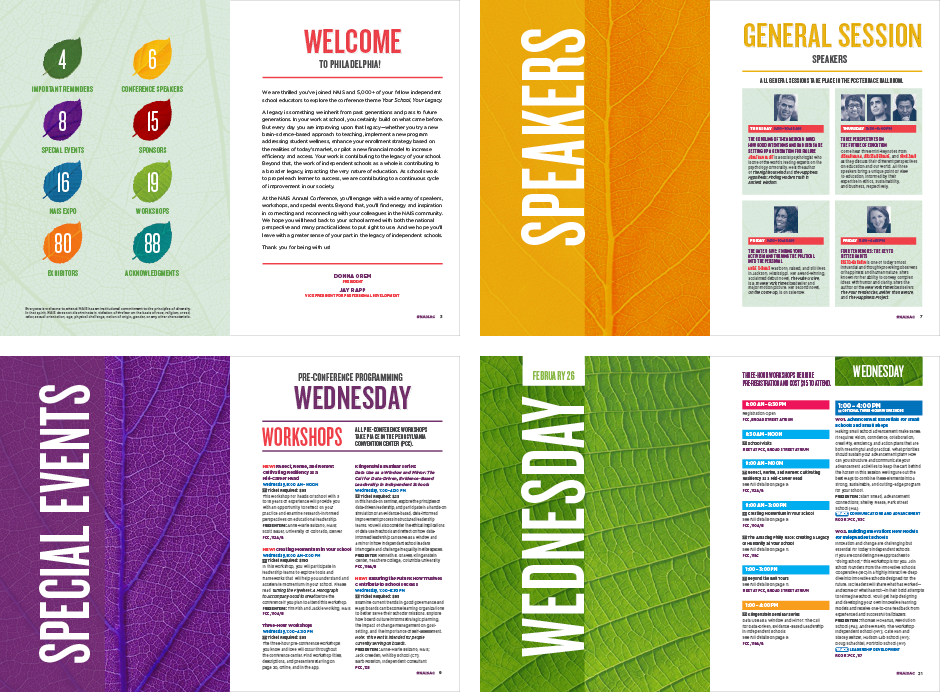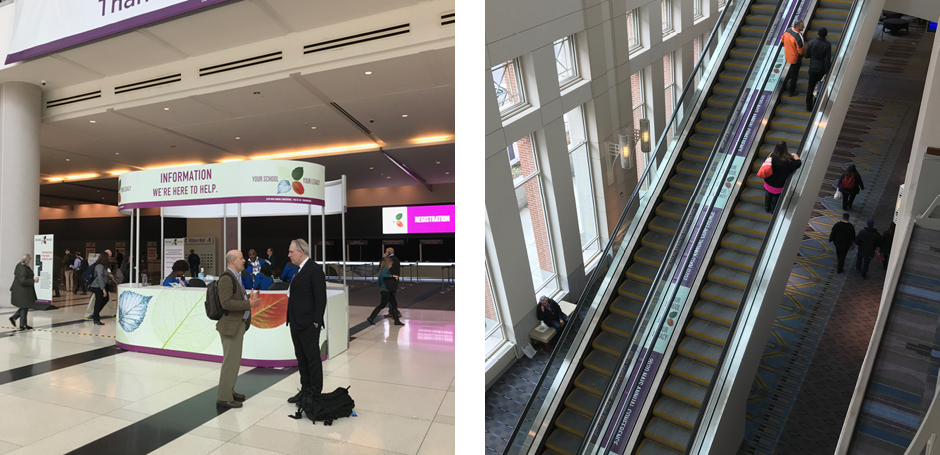 The brand was carried through multiple uses in all media platforms including the conference website and app, on-stage video, the printed conference program and schedule inserts, and multiple booths and spaces at the convention center. New to the 2020 conference, branded meeting pods were placed throughout the convention center to create smaller, private spaces to network or recharge quietly.