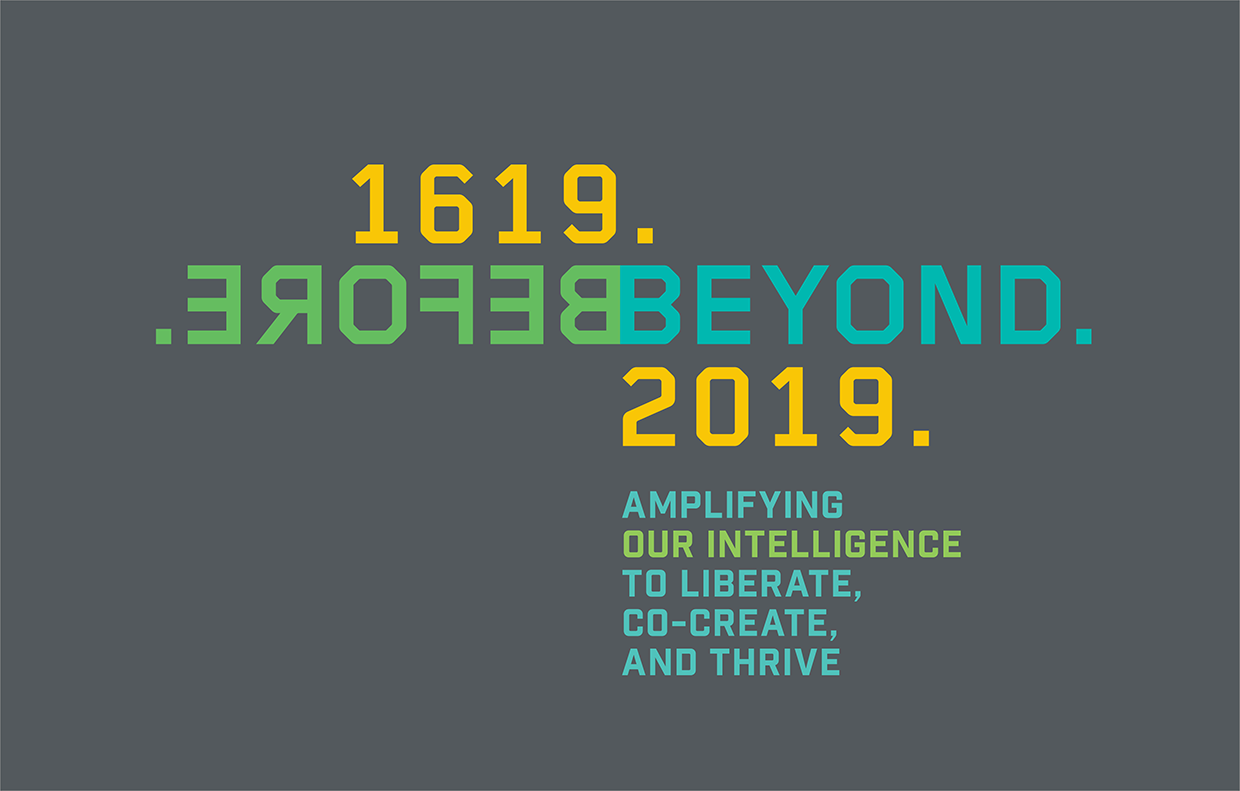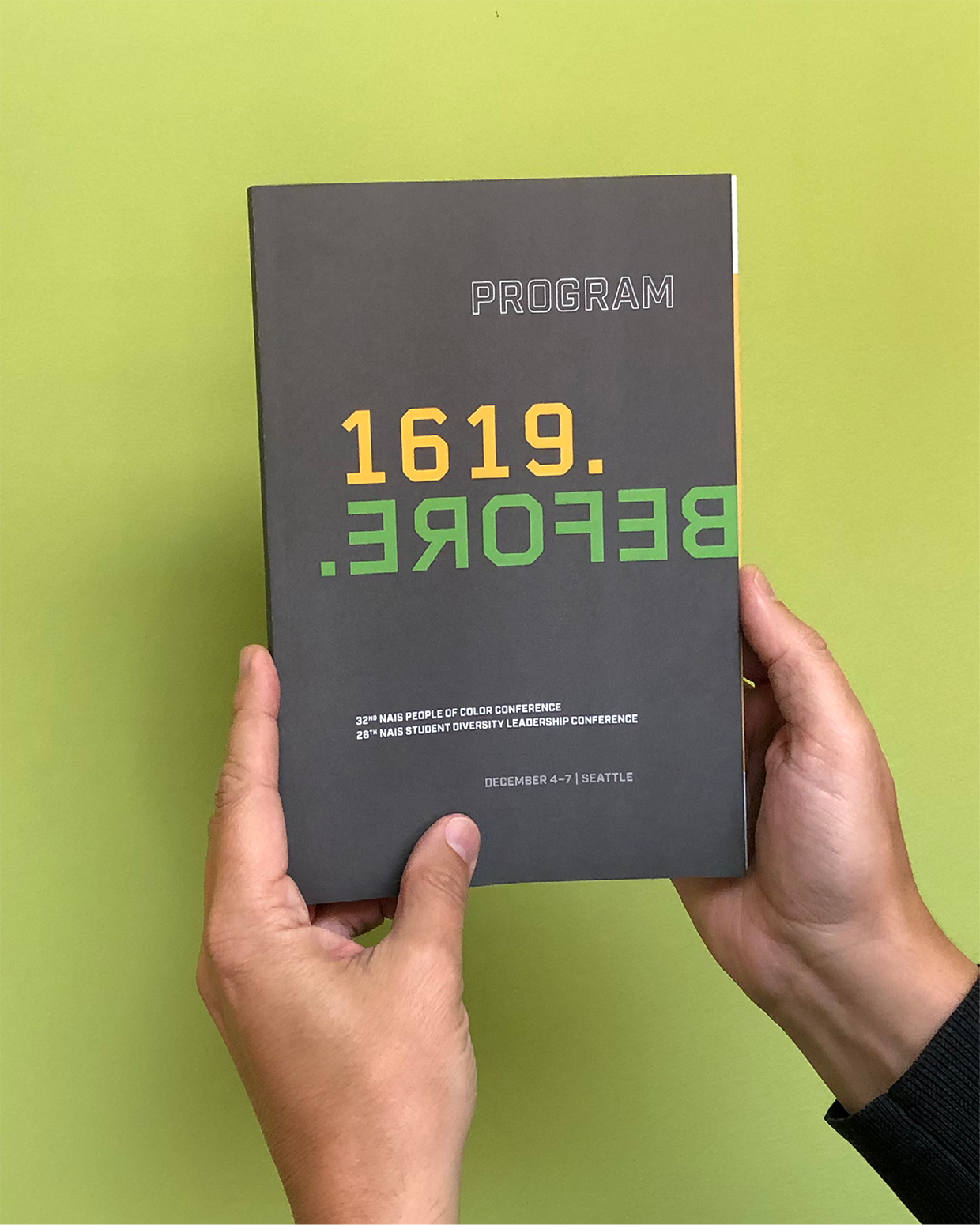 CHALLENGE
Build a brand for the National Association of Independent Schools' annual People of Color Conference (PoCC), the flagship of the association's commitment to equity and justice in teaching and learning.
SOLUTION
With the powerful theme of the 2019 conference "1619. 2019. Before. Beyond. Amplifying Our Intelligence to Liberate, Co-create, and Thrive," NAIS joined in an international commemoration of the 400 years since the initiation of the enslavement of black African people. The theme also paid homage to the indigenous cultures and people present in North America before 1619, while underscoring the resilience, radical hope, and vision of black, indigenous, and people of color in the past, present, and future.
The brand evolved as a reflection of the theme's spheres. Strong typography in bright colors on a slate background pushed the message to the forefront. With the years as anchors on a metaphorical timeline, "Before" and "Beyond" mirrored one another.
The mirrored duality carried throughout the brand in print, online, and onsite media applications. The onsite Program book featured a gatefold cover highlighting 1619 on the front with 2019 on the foldout. The program-at-a-glance schedule gained prominence and ease of use on the back of the gatefold.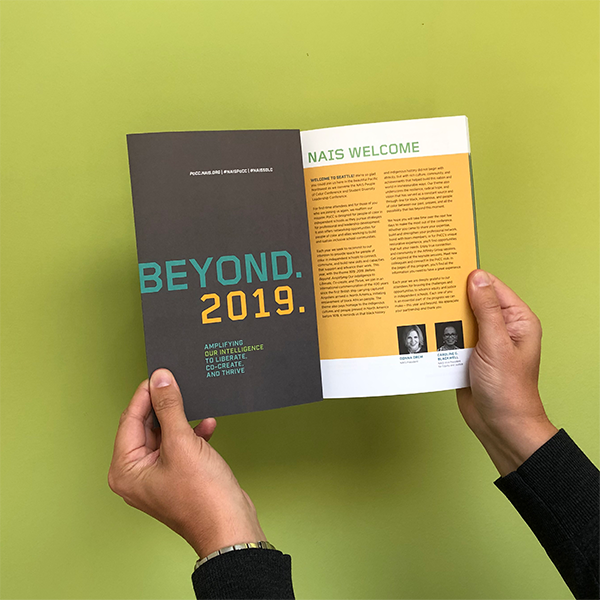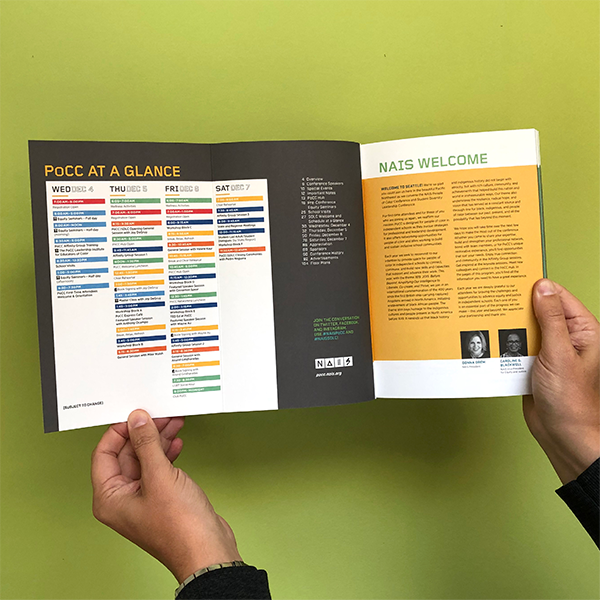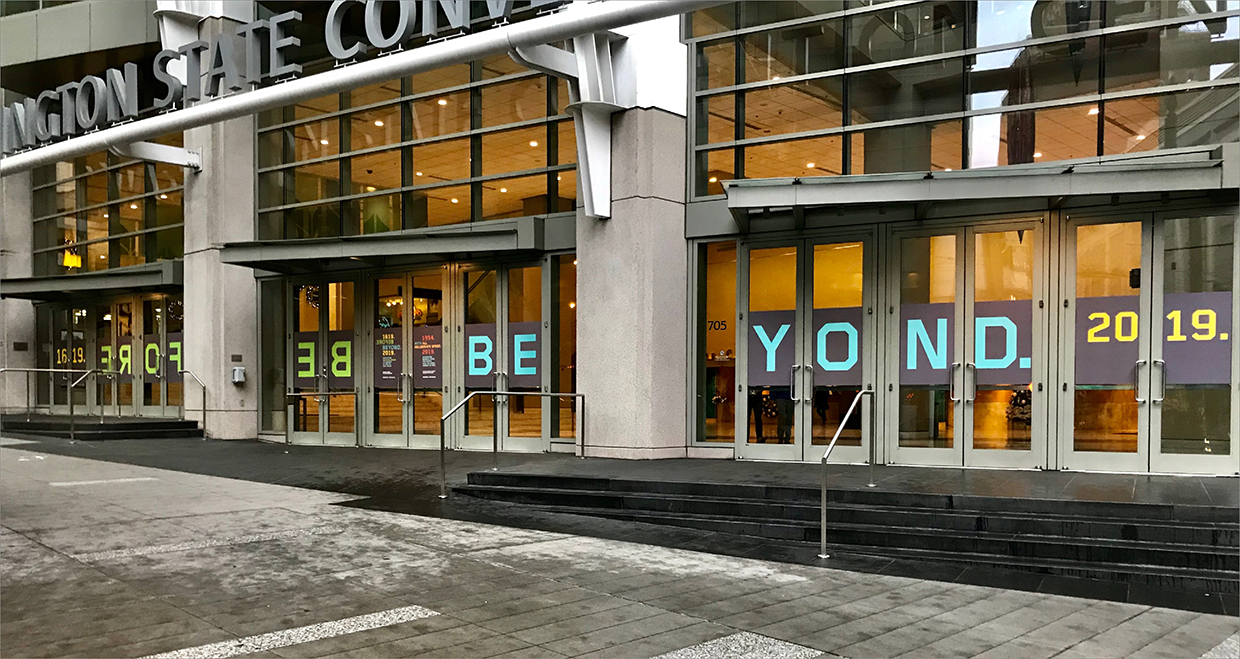 Onsite applications included stage graphics, convention center and community signage and wayfinding, escalator ribbons and even elevator door clings opening and closing to merge the theme's Before and Beyond.