CHALLENGE
Highlight the REGENXBIO culture and life-changing work by connecting people to the organization's history of perseverance and the science behind the curative potential of gene therapy.
SOLUTION
The lobby of the new headquarters for a global leader in developing gene therapies features an enormous LED wall composed of four screens spanning more than 30 feet. REGENXBIO was seeking an immersive entrance experience that would intrigue first-time visitors and continually inspire employees.
By combining captivating motion visuals and informational story-telling about the company, KINETIK created a video loop reflecting the company's vibrant brand. Taking cues from the company's mission, vision and values statements, the first of multiple videos focuses on the simple yet compelling concept that what REGENXBIO does matters.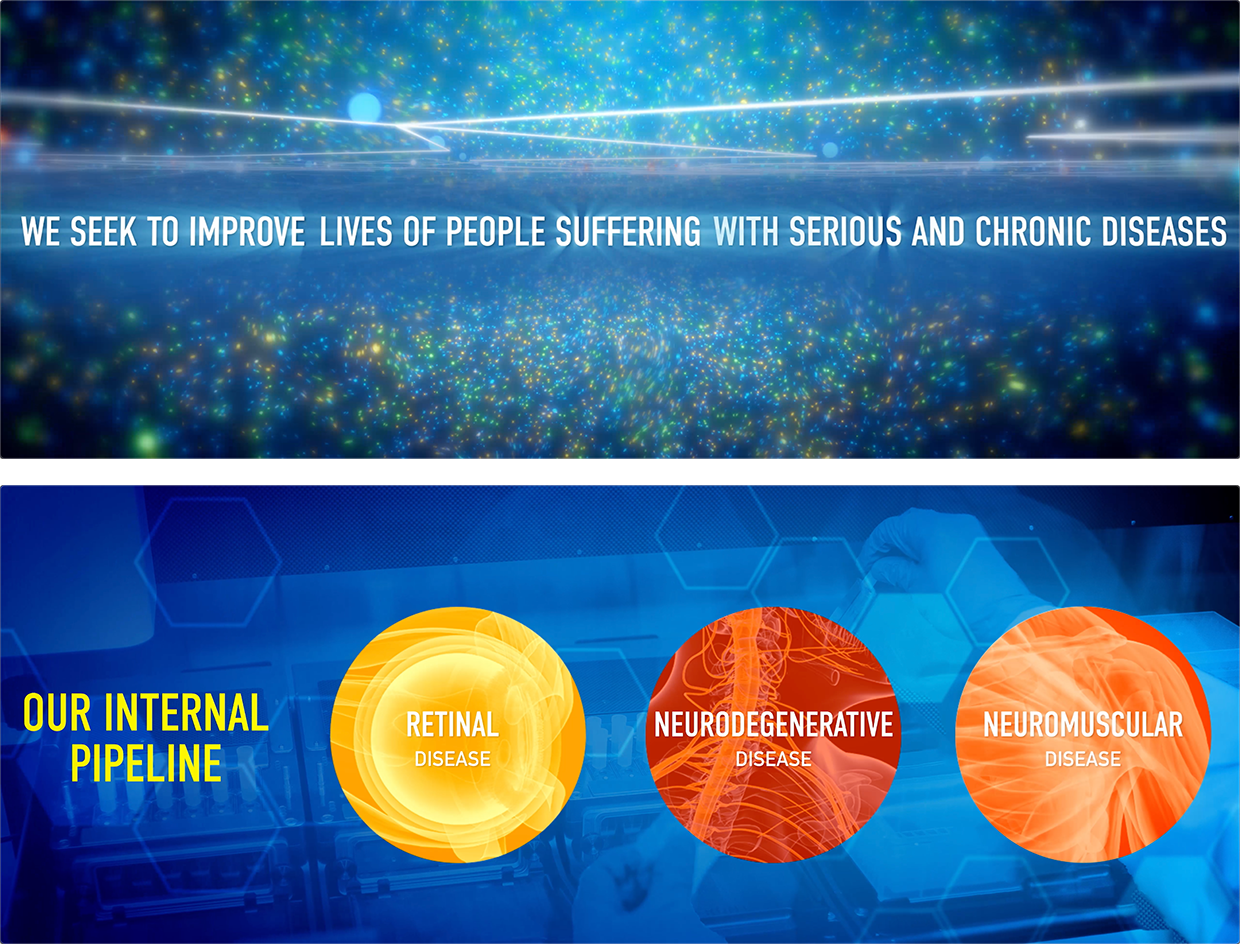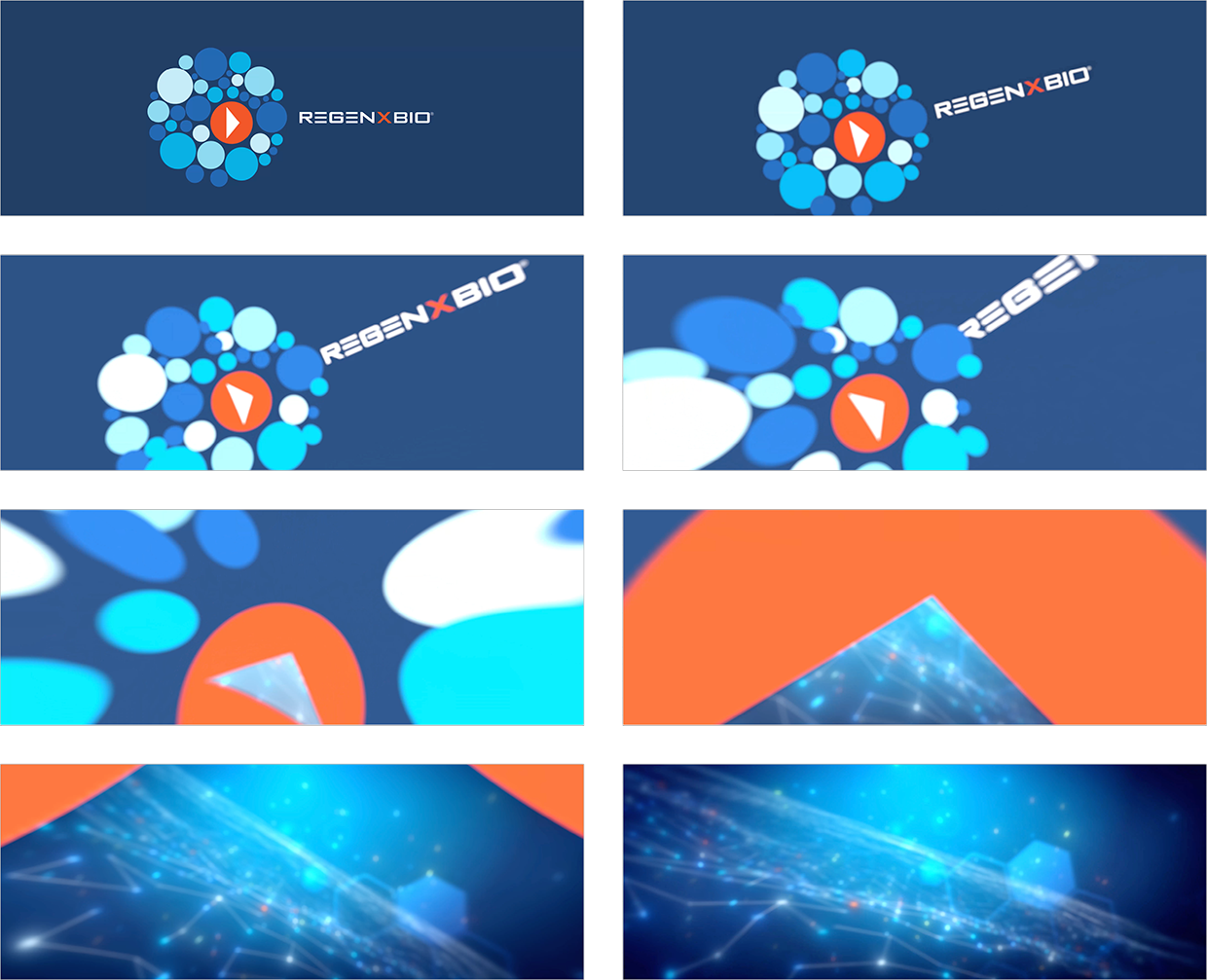 A video bumper was designed with an animation of the company logo that serves as both an intro and outro and will link future videos highlighting the people of REGENXBIO and a timeline of the company—as well as other topics as the video library expands. The logo animation gives way to a microscopic world of swirling particles and undulating grids leading viewers to messaging about the purpose of the company: improving lives of those with serious and chronic diseases.
Creation and installation management of the full-corridor, floor-to-ceiling graphics at REGENXBIO's previous headquarters interior combined with KINETIK's deep understanding of the company's brand informed the entire video process. Script development, digital asset curation, and detailed storyboarding preceded direct collaboration with a video production designer resulting in a building entrance experience as innovative as the company inside.